Realistic Looking Buildings 2.6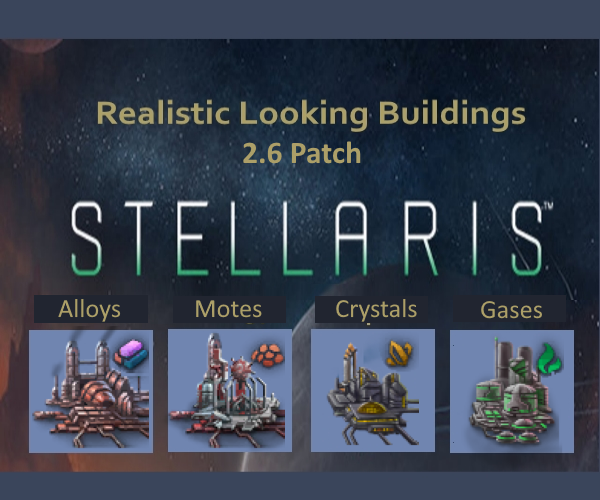 Description:
Updated for Stellaris:
2.6
3/26/2020
This mod changes the look of:
Alloy Forges
Robot Factories
Clinics & Hospitals
Luxury Residences
Gas, Mote, and Crystal Refineries
Shrines and Unity Sites
Among others
*For some reason on my end, Mote and Crystal colors show up as Blue and Purple, even though the .dds files are the correct colors of orange. Ideas of what could be wrong? Post Below.