Extra Ship Components 3.0 Lite [2.7+]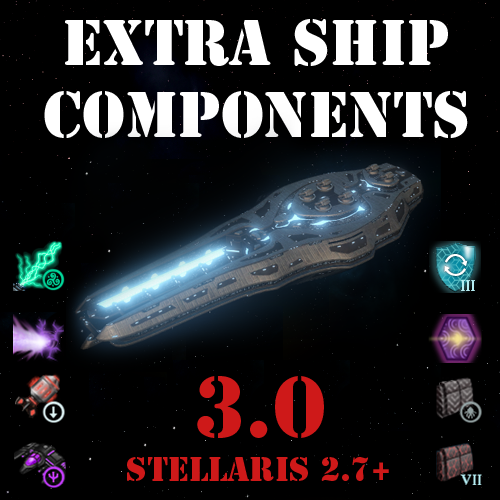 Description:
This is a lite version of Extra Ship Components 3.0 that I made because I didn't want to deal with the additional resources and some (in my opinion) unnecessary techs. It also removes all the added buildings for generating strategic resources.
All credit for any of the actual content goes to NHunter who made the Original Mod and was kind enough to allow me to post this to the public. (and it is an AMAZING mod).
Same as with the original mod, you can see the full sized tech tree here[ibb.co] and subscribe to the Overwrites mod here
Github fork[github.com]
I'm happy to discuss my logic behind certain decisions, but I'm currently unlikely to change them. If you have any issues or if something doesn't work as its supposed to, let me know and I'll fix it as soon as possible.
Download
Revisions:
Old revisions of this mod are available below. Click the link to download.