Pantheons of the Void + Ethics Comp Patch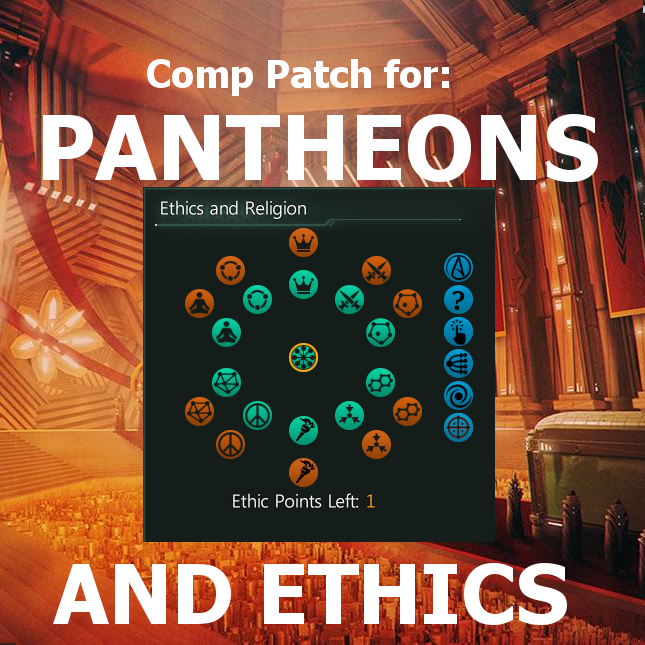 Description:
Your prayers have been answerd! Our Patreon Gods have favored us and the light of creativity shines upon us once again!
Our lords have spoken the complex tongue and thus this compatibility patch was created.
All hail our Patreons! All hail the creators!
Chose to become the guiding light by becoming a patreon at:

[patreon.com]
https://www.patreon.com/hivemods
So say the spirits!