Supreme Borders (Sector Fix)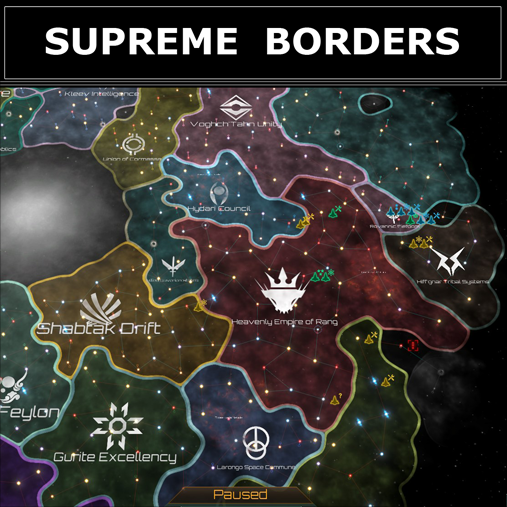 Description:
This is a fixed version of Supreme Borders by Big Kisses (original description below) that makes sectors appear when toggled on the galaxy map, and aside from also updating it to 2.5.*, I've made no other changes because I don't know wth I'm doing. As far as I can tell though, Big Kisses never made any adjustments to sectors either.
You do not need the original Supreme Borders to run this version.
If Big Kisses ever decides to update Supreme Borders, or if he should ask me to take this version down, I'll take this down.
This is my first "mod". If I've made any mistakes, let me know.
Original description (taken from Supreme Borders):
Reduced opacity for border lines and fill, in lieu of EvilVictor's 'Subdued Borders' mod (not yet updated). Incorporated in this mod are 'Thinner Borders' by Impyrium and 'Swapped Border Colours' by Force.
*IMPORTANT* — 'Dark Galaxy' must be used alongside this mod, otherwise borders will appear very dim. Also recommended for use with this mod are 'Hyperlane Transparency' and 'Extended Vanilla Palette.' (links below)
Dark Galaxy: https://steamcommunity.com/sharedfiles/filedetails/?id=690020878
Hyperlane Transparency: https://steamcommunity.com/sharedfiles/filedetails/?id=1314729452
Extended Vanilla Palette: https://steamcommunity.com/sharedfiles/filedetails/?id=946905630