Trait Diversity – Photosynthesis Compatibility Patch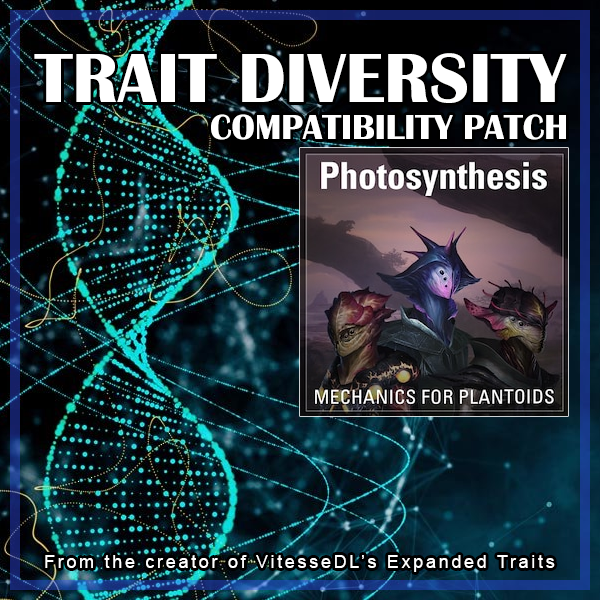 Description:

This is a compatibility patch for Trait Diversity and Photosynthesis.
This is not a stand-alone mod, Trait Diversity and Photosynthesis are required to operate.
Put this mod below the Trait Diversity to operate the mod properly.
This mod allows Plantoids with Photosynthesis to use traits from Trait Diversity. Some traits are still unavailable for them (such as <Energivore>) and some traits have slightly different effects for them (such as <Pyrokinetic>).
Note:
Note that some traits in Trait Diversity are removed as Photosynthesis mod alters the mechanism for livestocks; Photosynthesis uses the modifier for the livestock outputs instead of using the job 'livestock'. This change disabled the trait effects related to livestock outputs. Hence, I had to remove some livestock output traits for this compatibility patch.
Unavailable Trait Lists:
Meatballs
Toxic
Bitter
Living Alloy
Abundant
Rock Salt
Download
Revisions:
Old revisions of this mod are available below. Click the link to download.