TALL WHITE Updated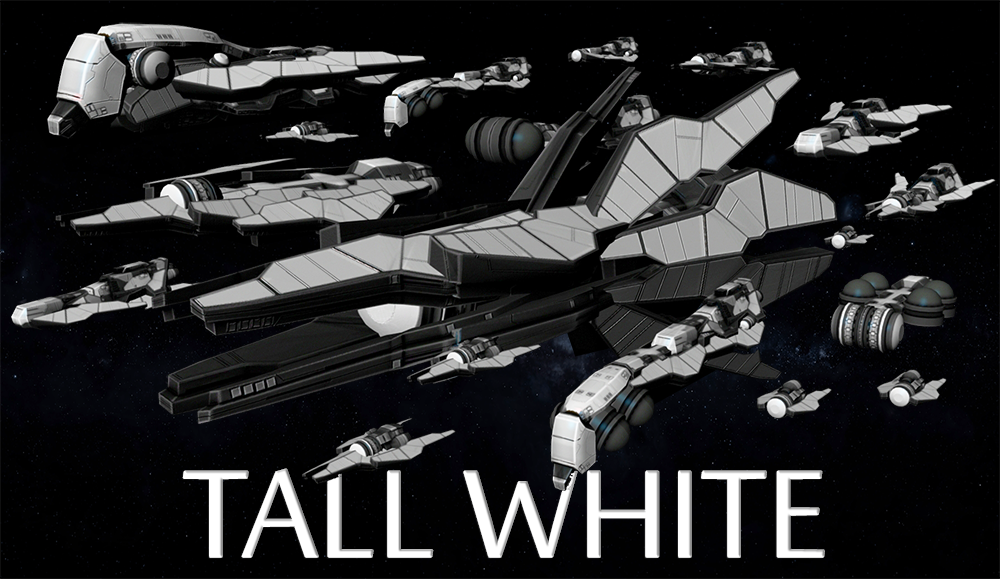 Description:
Done because everyone kept asking for it. Now shut your yaps I did it. It was less work that expected; i'm surprised no one else did this earlier. Maybe because the base mod mostly still works.
The Tall White shipset by COLA updated for both Stellaris and NSC. Contains no new ships or designs, and due to its nature as a revision may come with bugs or issues; including ones unresolved from the base mod. Please comment about any bugs below.
TO USE: Activate this mod and disable the base TALL WHITE shipset mod. This patch works mid-game and is reversible at any time, an unlimited number of times. You do NOT need the main mod; this was done for management and performance reasons.
For more infomation on this shipset please see the original mod. All content is taken from there.
Yes this is a lazy copy of the STREGA description bite me.