TALL WHITE Updated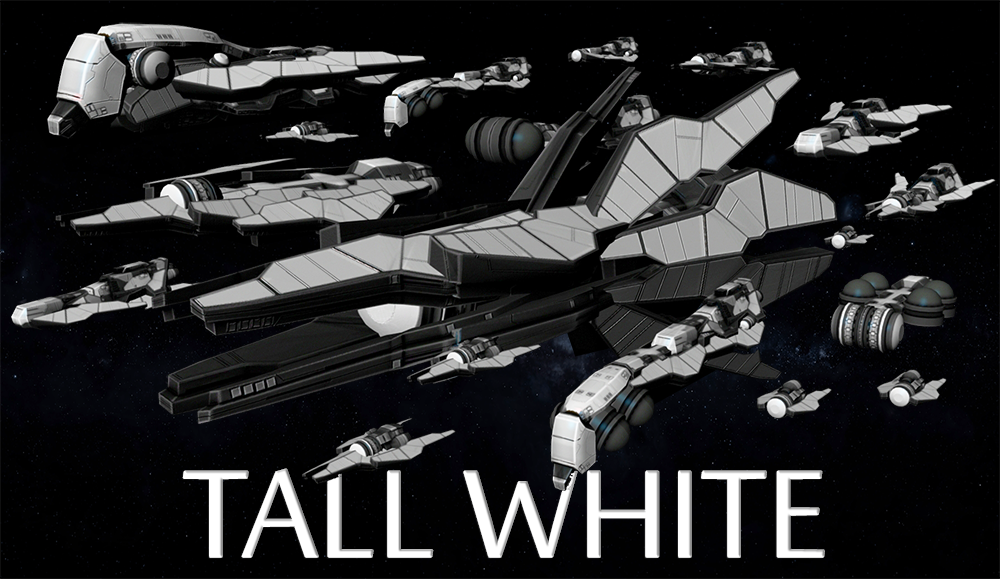 Description:
Done because everyone kept asking for it. Now shut your gobs I did it. It was less work that expected; i'm surprised no one else did this earlier.
The Tall White shipset by COLA updated for both Stellaris 2.6.X and NSC2 Season 4. Recently updated with a Juggernaut model by AryxErin (creator of the Machine shipset). Please comment about any bugs below.
TO USE: Activate this mod and disable the base TALL WHITE shipset mod. This patch works mid-game and is reversible at any time, an unlimited number of times. You do NOT need the main mod; this was done for management and performance reasons.
For more infomation on this shipset please see the original mod. All content is taken from there.
Planned Updates: Retexture stations and megastructures. No new designs for stations are planned.
————————————————————————————————————————————–
If anyone would like to try their hand at kitbashing these designs for fun or purpose, I can provide an FBX file of separated ship parts. Comment on my profile if interested. If I use any models you have created I will credit you with a preview slide per model and in the description. If you create a few I will add you as a contributor.
Yes this is a lazy copy of the STREGA description bite me.
Downscaled Ships fan patch – Thanks to p1ut0nium.
Download
Revisions:
Old revisions of this mod are available below. Click the link to download.