Prototype Dreadnought by kERHUS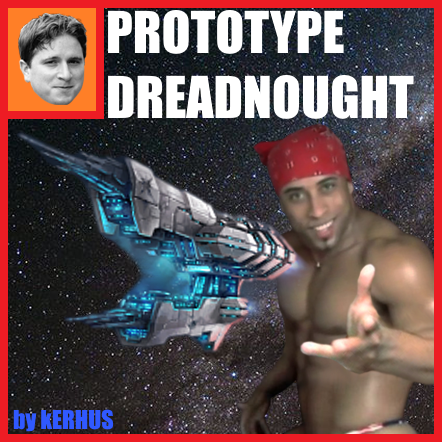 Description:
!!! for v2.6.x !!! RU !!!
[чтобы прочитать на русском Языке, используйте аналогичный Язык в клиенте Steam] ———————————————————————————————–
!!! For v2.6.x !!! ENG !!!
WHAT ADDED:
9 Technologies (3 in engineering, 6 in physics). After studying the technology, it will appear in the pool of neighbors.
Dreadnought Prototype. Ship based on Leviathan. The technology becomes available after any outcome of the event leviathan.3102-3103 or can drop in tech-list (requirements ~like titan).
Weapons: 8L, 6M, 3H, 3S, 6P. (no X, titanium rays, rockets).
Equipment: 18 L slots for armor / shields, 6 A slots for components.
Specifications:
-12.000 health (total 18k, two technologies of 3k);
-8.000 armor and shields.
-Minimum slope.
-Five upgrades of the "Role of the Prototype", each is unlocked after the corresponding technology;
-The initial maximum: 1; Another +1 every 250 fleet capacity; Maximum 5!
-Size multiplier = 20
=============================================================
Download
Revisions:
Old revisions of this mod are available below. Click the link to download.