! DynamicDifficulty_UC + ACoT_SOFE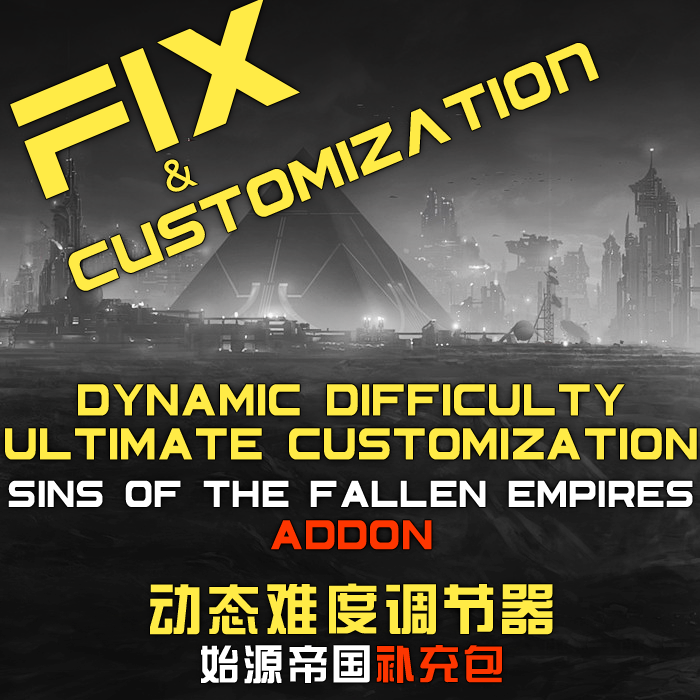 Description:
Dynamic Difficulty Ultimate Customization:SOFE Addon
Warning: Bad English writing :P, for I am not a native speaker.
-This MOD link Dynamic Difficulty UC. and ACot Sins of the Fallen Empires toghther, and you have a chance to manipulate their fleet power percisely now.
-Repair overflowed attribute value of SOFE
-Weaken some OP attribute value of SOFE
-You can change the damage,hull,armor,shield and fire rate of the Original Empire and all its related forces except gate keeper.
–Attention You can manipulate the Gate Keepers with "Change Other Bonuses".
-English localisation included
Special thanks for Gratak's great work.
He is a very modder with talent and passion. Now he met some problems with his mod CGM system because of Paradox 2.2 update. So if you would like to support him, go check his page and present a petition on Paradox community.
For details https://steamcommunity.com/profiles/76561198087073498