Stargate Weapons with Sounds & More Reloaded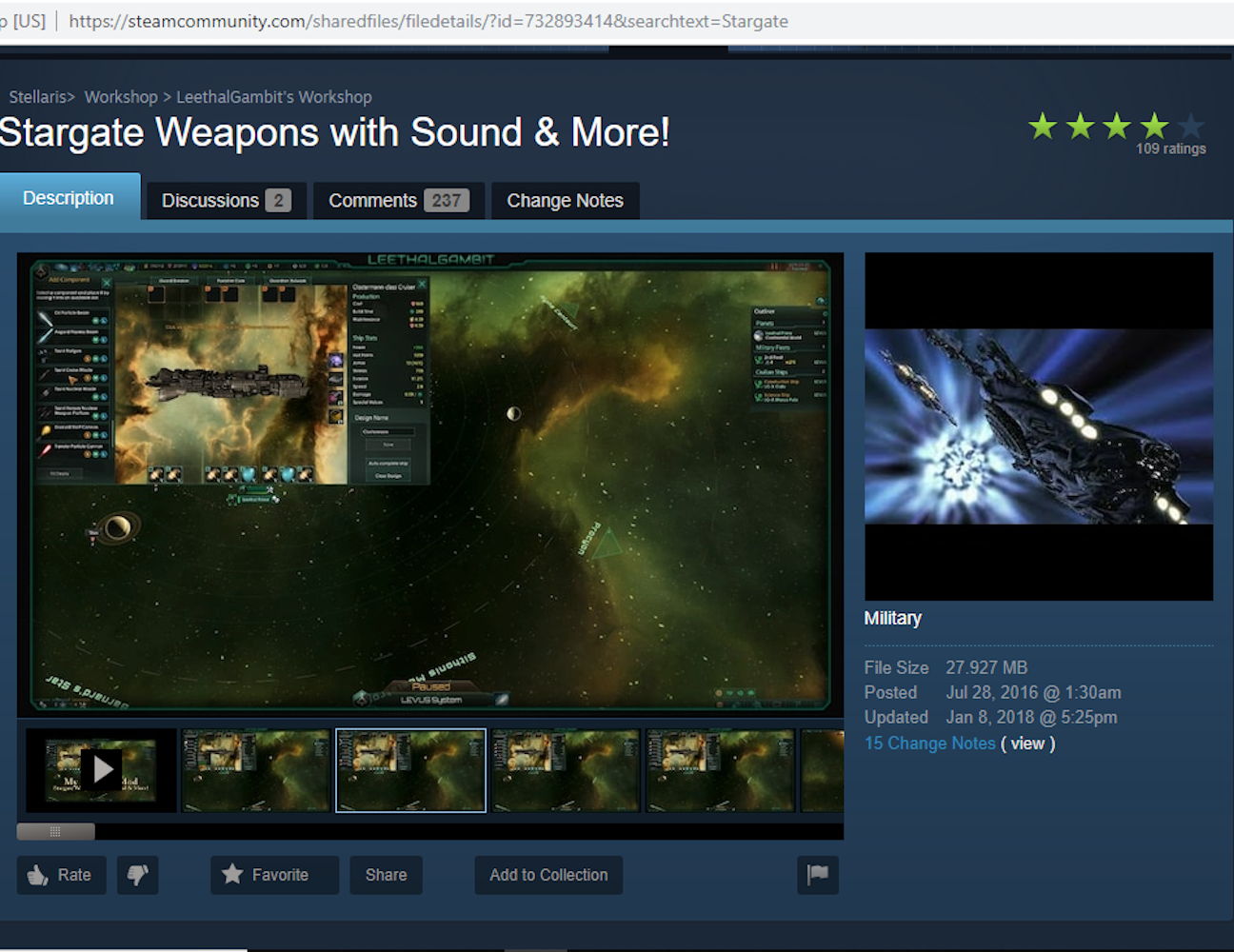 Description:
A complete fix of stargate weapons with sounds & more
Just in case you didn't know adds stargate weapons with custom sounds….
———————————————————————————————————
-Removed Tauri Cruise Missile from weapon selection and strike craft selection
-Rebalanced Strike Craft stats to align with vanilla Strike Craft and Weapon type it is using.
-Removed Useless Cost line in Code
-Added Costs to everything
-Redid and Added Shield Stats
-Redid and Added Armor Stats
-Added stats to Power Modules
-Kept Power Modules using Shield Slots using tactical ship sections with this mod is fun
Most of the stuff I changed I tried to keep close to the original while keeping balance in mind along with lore.
Again as with the previous fix, I did you are welcome to replace or fix anything you find broken or dislike in this mod.
———————————————————————————————————-
This Version of my fix I will keep updated however I'm not the creator of this mod so if paradox tinkers with anything involving the tech tree, sounds, and GFX files I might I have a problem. Don't do it PARADOX…..
If you find any bugs let me know in comments or in the bug discussion page and if you have any suggestions post them in the suggestion page.
———————————————————————————————————-
(|-|) LeethalGambit Original Author (|-|)
– Please go give LeethalGambit's original mod a thumbs up if you like this, thank you! –
~ORIGINAL MOD LINK BELOW~
https://steamcommunity.com/sharedfiles/filedetails/?id=732893414&searchtext=stargate+weapons