Reworked Sprawl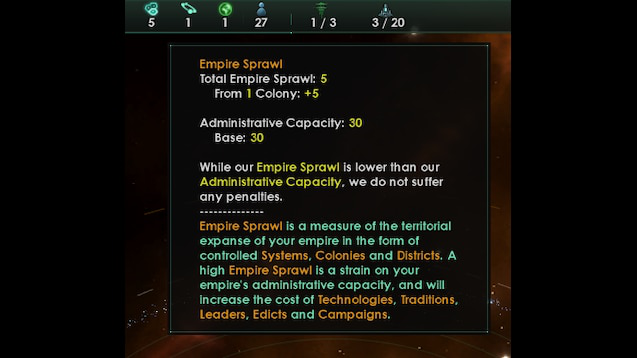 Description:
Has it made sense to anyone else how managing a system of lifeless rocks takes as much administrative capability as a planet with potentially billions of people? Or why districts take added effort?
The Mod is simple.
Systems, Districts, and Branch Offices add 0 sprawl.
Planets add 5 sprawl.
Download
Revisions:
Old revisions of this mod are available below. Click the link to download.