Expanded Megacorp Civics: Family Business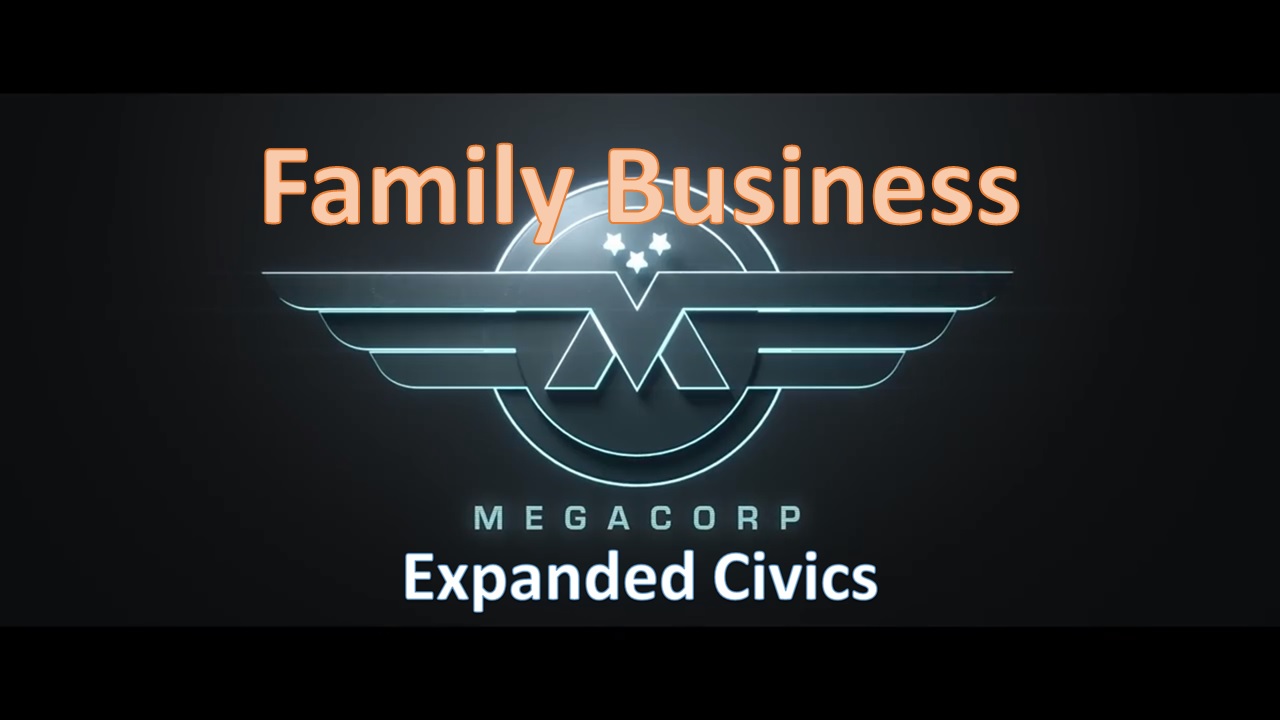 Description:
This is a spin-off mod of the Expanded Megacorp Civics mod ( https://steamcommunity.com/sharedfiles/filedetails/?id=1836740736 ), split off from that as this alters the core capital buildings file, supremacist faction file, and xenoist faction file, and thus may conflict with any mods that also alter those. This spin-off can function either with or without Expanded Megacorp Civics.
Now you can keep your business in the family, all in ways that coincidentally happen to resemble an entrenched aristocracy.
Features:
-New Corporate Civic: Family Business- Keep the company's c-suite among your relatives. They're reliable-ish, or at least social pressure keeps them from screwing up too much, so operations are fairly stable.
-New Building: Family Estates- Give your hard-working relatives a place to live comfortably during their many off hours.
-New Job: Neptocrat- What your relatives lack in ingenuity, business savvy, or competence, they make up for in an abundance of complacency.
-New Policy: Ruling Family Xeno Policy- Will you allow aliens into your family? Your populace will certainly have an opinion on the matter.
-Sub-mod: For the Research Institute civic of the Expanded Megacorp Civics, this also swaps out some of the Executives from the capital for Science Directors