Gecko's More Trait Picks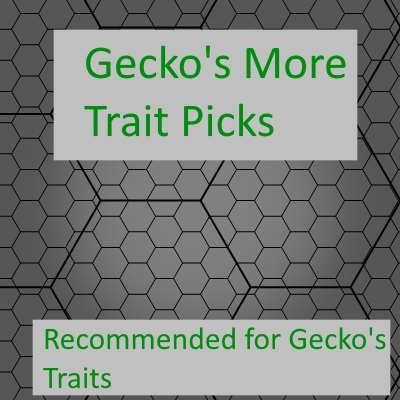 Description:
Recommended for Gecko's Traits, but can be used with any mod that doesn't overwrite 00_species_archetypes.
>>Get Gecko's Traits here! https://steamcommunity.com/sharedfiles/filedetails/?id=1763306022
A simple mod that changes the vanilla Stellaris trait points and trait max picks to:
6 Starting trait points for Robot species
7 Starting trait points for Machine species
8 Starting trait points for Biological species
…And 14 max picks for all species types.
Compatibility: Overwrites 00_species_archetypes and nothing else.
Do you enjoy my mods and want to support future development? Click the link below to donate! Even small donations are appreciated.
Donate here.[www.paypal.com]