Custom UI (2.2)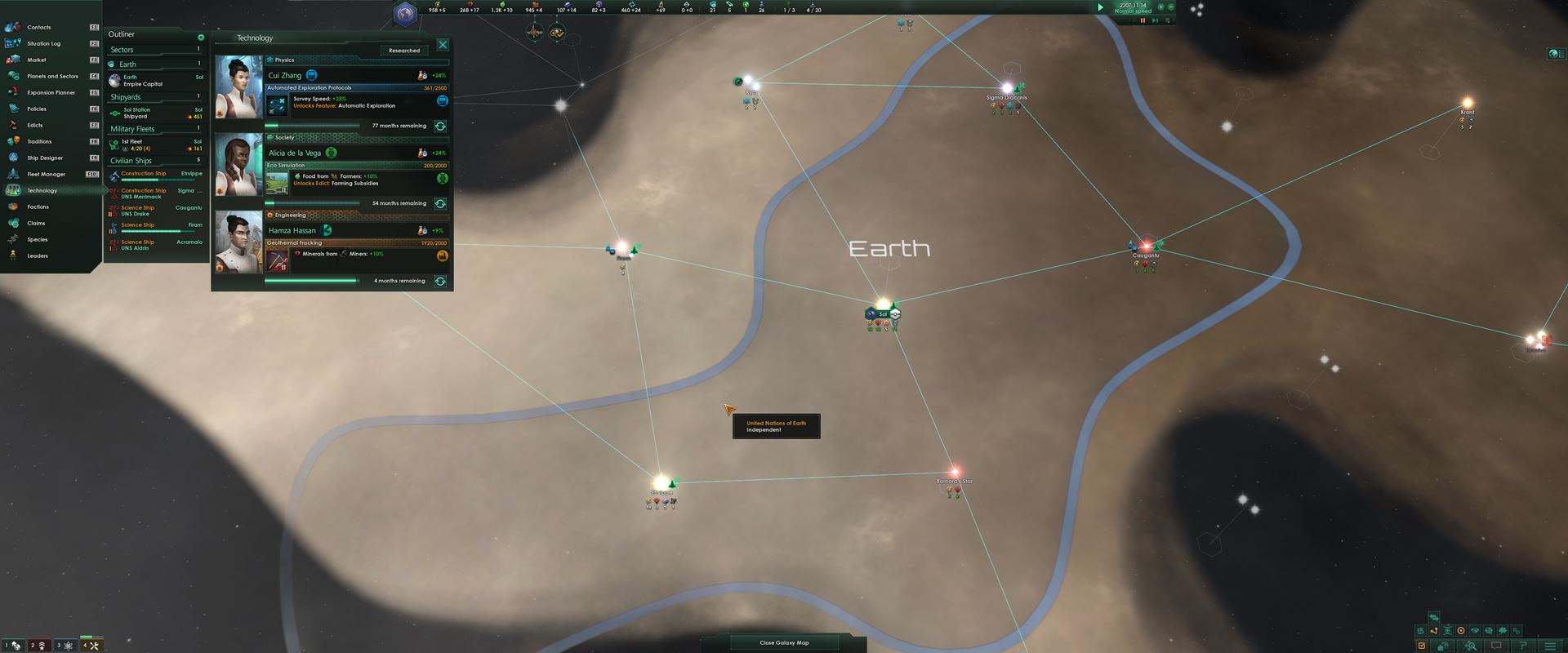 Description:
Features
Make most windows moveable.
Both Outliner and left navigation bar are moveable.
Widescreen layout including:
– Outliner on the left
– Most windows opening on the right of the Outliner.
Widescreen layout is applied for any resolution with a width equal or above 3440 pixels.
That includes the following resolutions:
– 3840×1600
– 3440×1440
– 4K (3840×2160)
The intention is to keep this mod working fine for any screen resolutions. However it was developed on a widescreen 3840 by 1600 pixels and is probably rather useless for full HD and below. The goal is to improve usability on widescreen displays.
I possibly left out some views as this is still an early version with little testing done.
Based on:
Stellaris v2.2.0
Also available for Stellaris 2.1.
Contribute
Feel free to contribute on GitHub[github.com].
Show support on the Paradox Forums[forum.paradoxplaza.com] asking them to fix the fleet window so that it can be moveable too.
Known issues
– Fleet View is not moveable as hardcoded behaviour is breaking its positioning.
– Left navigation bar shows twice same icons until you move it.