Corporate Name List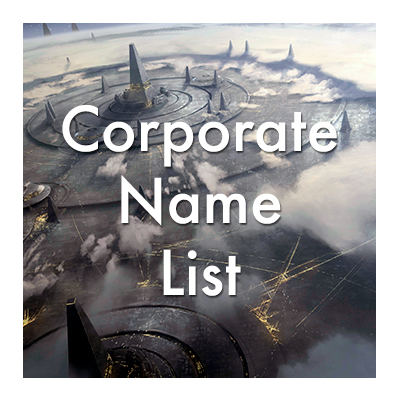 Description:
Contents
Based on the Stellaris: MegaCorp series Interns Inc. by ASpec, this name list adds new thematic names for your corporate empire.
Edit (2nd Day): Thanks for getting me to Most Popular for Today on my first mod! Didn't think this would happen!
Edit (33rd Day): 1000 Visitors!
Other Mods
Ad Nomen Tuum — An Assortment of Name Lists — A collection of name lists, including this one.
Alien Aliens — A complete trait overhaul, coming soon!