Ecofuturistic Cityscape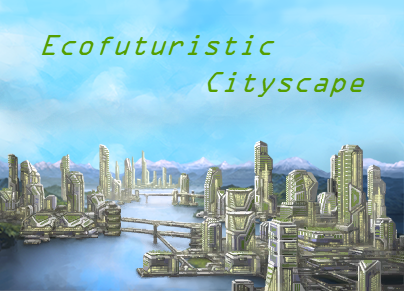 Description:
Ecofuturistic Cityscape
I always thought the cities in Stellaris looked a little bit too "sterile" or pure-concrete. Personally, I was always a fan of green-city concepts, where cities have large amounts of foilage and such to make them more pleasant, make the air cleaner, less noise pollution etc.
So I added some green.
Based on the "militarist" cityscape from AlphaAsh's CityScapes (2.0/2.1). Plenty of cityscapes there. Check it out.
Includes "devastated" graphics so that when planets get bombed the cities should properly show up as damaged and smoking alike the vanilla cities.
Now also with "City Planet" textures so you can have whole Ecumenopolis worlds with lush green cities! Currently the blue parts will display as lights (glowing) rather than as rivers as originally intended. But maybe you will prefer it that way.
Special thanks to Mario0244 for providing the Ecumenopolis planetary_entities.asset required for the textures to show properly!
Download
Revisions:
Old revisions of this mod are available below. Click the link to download.