Hail Columbia! Clothes for Humanoids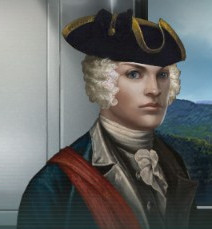 Description:
I looked at those humanoid elf-aliens and I started thinking they looked really foppish, like one of those old 18th century courtier dudes with the powdered wigs. Then I went "hey, why don't I give them powdered wigs?" And then I did. And then I got carried away.
Q: Hey this is cool why don't you make a clothes set from Japan/Soviet Russia/Romans/12th Century Kyrgyzstan?
A: I have no artistic chops. Every set of clothes and such I've made has been made by finding old portrait paintings of dudes in exactly the same pose as the generic Stellaris pose, and then just cropping and resizing until they fit character models. It's easy to find European portraits from the Renaissance onwards that fit the bill, but there's not a lot of European-style oil portrait paintings of pre-Meiji Japanese dudes in classic three-quarters pose.
Download
Revisions:
Old revisions of this mod are available below. Click the link to download.