Reroll Leader Pool – Updated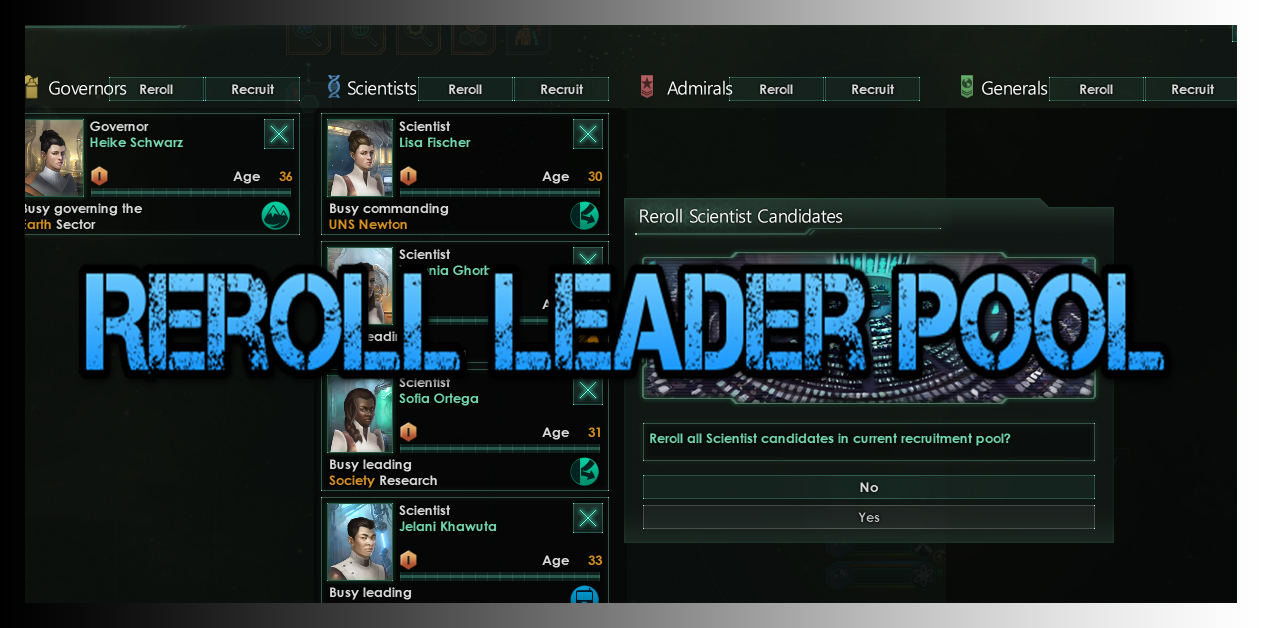 Description:
This is a quick fix and update of the mod 'Reroll Leader Pool' which can be found here: https://steamcommunity.com/sharedfiles/filedetails/?id=1499514678
I think that mod is quite useful and the author hasn't updated it since December 2018 so since I still play with it using my own fix, I decided to share it with you guys. The fixed price to reroll the leaders is 200 Energy Credits.
The following description is from the original mod
"It seems kind of silly to have to hire leaders and dismiss them just to get them out of the recruitment pool. You should be able to dismiss all of them at once if you have enough energy to support it.
This mod adds a button to the leader screen that allows you to instantly reroll each pool of available leaders. However, you will be charged the the full recruitment cost for each leader dismissed.
I always avoid replacing any vanilla files, to be sure that my mods are compatible with just about anyone else's. By design, this one has to make changes to the vanilla leaders screen (topbar_leaders_view.gui), and may have issues with other mods that do the same."
Download
Revisions:
Old revisions of this mod are available below. Click the link to download.