All Stellar Loading Screens – Ultrawide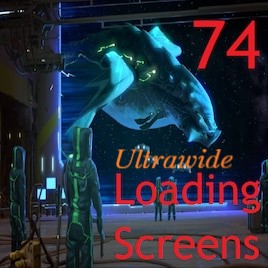 Description:
This is the ultrawide version of 40 i 4 z Kalisza's All Stellar Loading Screens. Now you can enjoy many of the images that 40 i 4 z Kalisza painstakingly extracted from Stellaris trailers in ultrawide 21:9 goodness when you load up your game. Most of the hard work was done by 40 i 4 z Kalisza in extracting the images from the video files. What I did is scale every image to 3440 x 1440p resolution, crop out the black bars that he added to make the 21:9 images display correctly on 16:9 monitors, and added black bars to the 16:9 images to make them display correctly on 21:9 monitors. There are 74 images in total. 19 of them are 16:9 and the rest are 21:9.
Use this mod only if you have an ultrawide (21:9) monitor. You also should not use this mod together with the original (non-ultrawide) version.
If you experience any issues with the mod or any of the ultrawide images please let me know. This is my first attempt at modding.
Thanks to 40 i 4 z Kalisza for the original mod and for letting me use his files.
For a full description of the content of this mod please visit the original All Stellar Loading Screens.
Ironman Friendly!
LIKE AND FAVOURITE SO MORE PEOPLE CAN FIND THIS MOD EASILY