Stellaris Shortage Realism with Starvation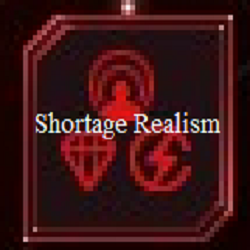 Description:
Makes critical resource shortages more realistic by increasing the negative modifiers and adding additional negatives.
-Having an energy shortage will drastically reduce resource production in all areas of your economy. The zero balance negative energy exploit is no longer a working strategy. For more information see the mod images.
-Biggest change is in the energy shortage modifiers.
Update
-Also implements a starvation and disrepair system for your pops including robots. After a mean time of 50 days without food, some pops will starve. After an average time of 6 months some robots will fall apart from lack of mineral maintenance.
Compatibility
Uses brand new events so should work with anything that doesn't modify the static deficit modifiers
Download
Revisions:
Old revisions of this mod are available below. Click the link to download.