Stellaris – Stalker Bandit Advisor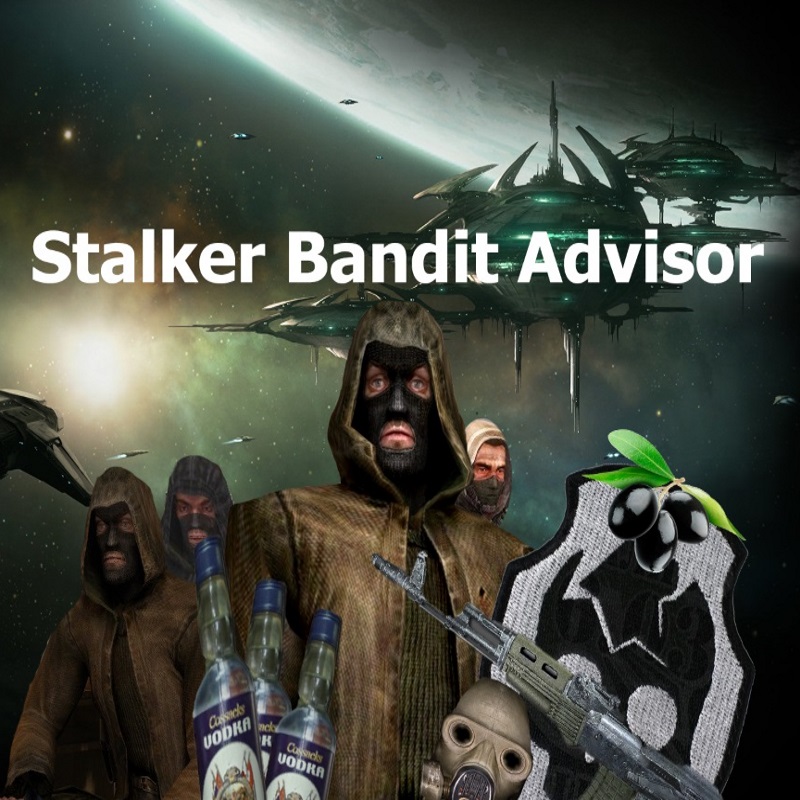 Description:
This mod adds full-voiced bandit advisor from the Chernobyl Anomalous Zone: embrace the Universe, drink vodka, go cheeki-breeki, raid enemies, and feel the life of a true bandit.
I replaced all the lines that an advisor is able to cover.
Recommended to play as a Criminal syndicate.
Voice lines are taken from S.T.A.L.K.E.R. series, they're owned by GSC Game World™
Credits & Thanks : Stellaris™, S.T.A.L.K.E.R.™, And also thanks to NotSoBraveDave, autor of the Futurama Voice Advisor, who inspired me to make this mod.
Ironman friendly.