Starbase View Rejiggered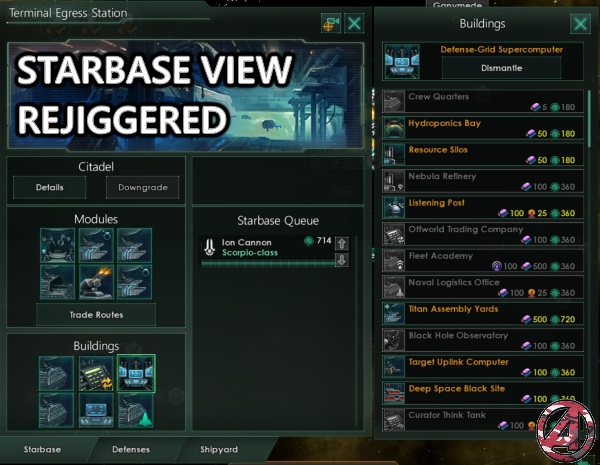 Description:
Changes the Starbase View UI for Intuitiverlyness
I hated the layout of the Starbase View so I changed it.
Tested on 1920×1080 only. UI scaling set to 1.3.
Please note the additional building slots, module types and changes to the Outliner are not provided by this mod.
No, intuitiverlyness is not a word.
COMPATIBILITY
Built against Stellaris v2.2.7
I don't care if it's ironpants/cheev compatible or not.
Mods interface/fstarbase_view.gui, so probably buggers up other UI mods. The authors of that can nab it if they want it.
Want to say thanks for the mods I make? Clicky one and cheers for your consideration!

[paypal.me]

[www.patreon.com]

[ko-fi.com]