Species Engineering [2.2]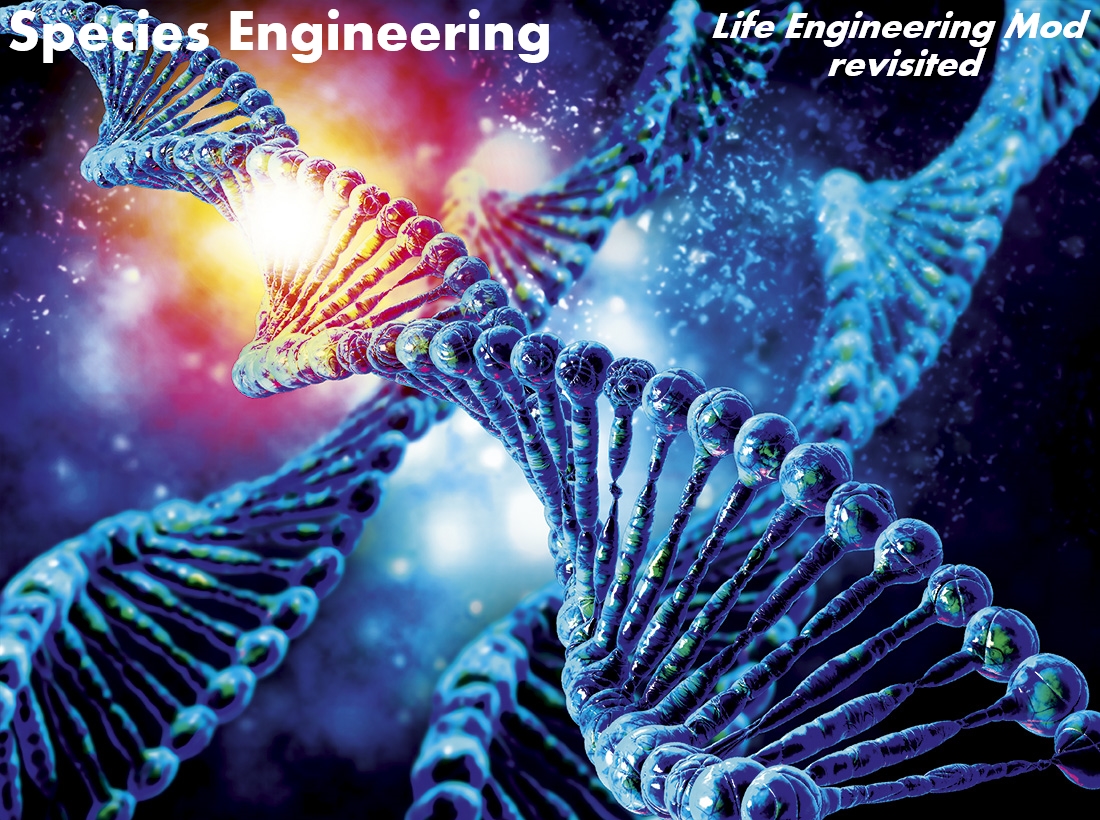 Description:
Life Engineering revisited
Life Engineering is back under new name and made from scratch. As of 2.2 many things above and under the views have changed. Also my old mod had many issues both technically and gameplay wise. I removed much from the old ideas and focus on creating species only. So here it is, Species Engineering.
Current & planned features
You can follow the progress at GitHub[github.com]
Localisation
* English
Compatibility
* No vanilla files touched, so it works with all other mods. You can even create species on custom worlds like the ones from planetary diversity without any patch
* Universal Resource Patch is not mandatory but recommended to see the special resource stockpile
Special Thanks
Thank you That One Communist Fellow for keeping Life Engineering up-to-date
Download
Revisions:
Old revisions of this mod are available below. Click the link to download.