Stellaris x10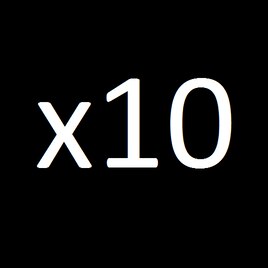 Description:
Updated to 2.2.2
This mod multiplies the effects of Traits, Civics, Ethics, Edicts, Decisions, Policies, Traditions and Ascension Perks by 10.
Welcome to Madness Megacorp, please enjoy your stay.
*Added Shroud boons and Convenants
note: Some modifiers have fixed tooltips causing them to look not 10x while they do give the 10x effect.
Negative modifiers are not 10x because ai doesn't know how to cope with them (e.g. -100% pop
growth).