Improved Space Battles [Balance] 2.7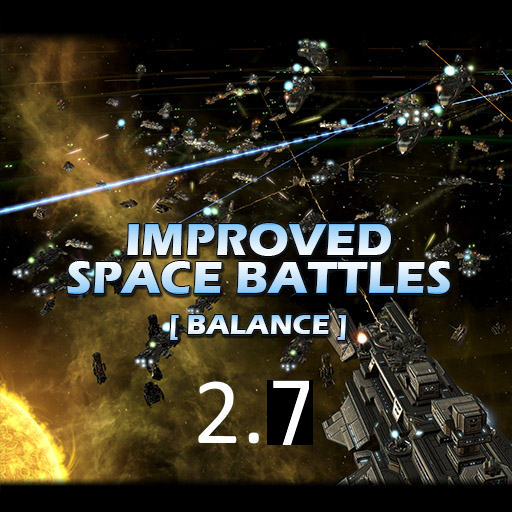 Description:
Compatible with 2.7
This is an almost fully functional version of Improved Space Battles [Balance] updated to 2.7. See Known Issues below for a list of what I know isn't working properly right now.
Important Note: I did not make this mod, this mod was made by Ankain, I simply updated it to 2.7
See original description for more info
Inteded for use with Improved Space Battles [Graphics] 2.6
Patches
NSC Patch
2.3 Version
2.4/2.5 Version
2.6+ Versions[www.nexusmods.com]
Known Issues
Avatar & Erebus Cores missing stance text (this is present in 2.1 as well)
A Static modifier to reduce maintenance costs for the AI is currently broken. Need to find the new code or whatever for it also not very important imo.
Doomsday abduction stuff isn't currently working. This one is going to take awhile probably, lots of work needs to be done.
My Other Mods & My Discord Server[discordapp.com]
Download
Revisions:
Old revisions of this mod are available below. Click the link to download.