Government+ [moded by Screent]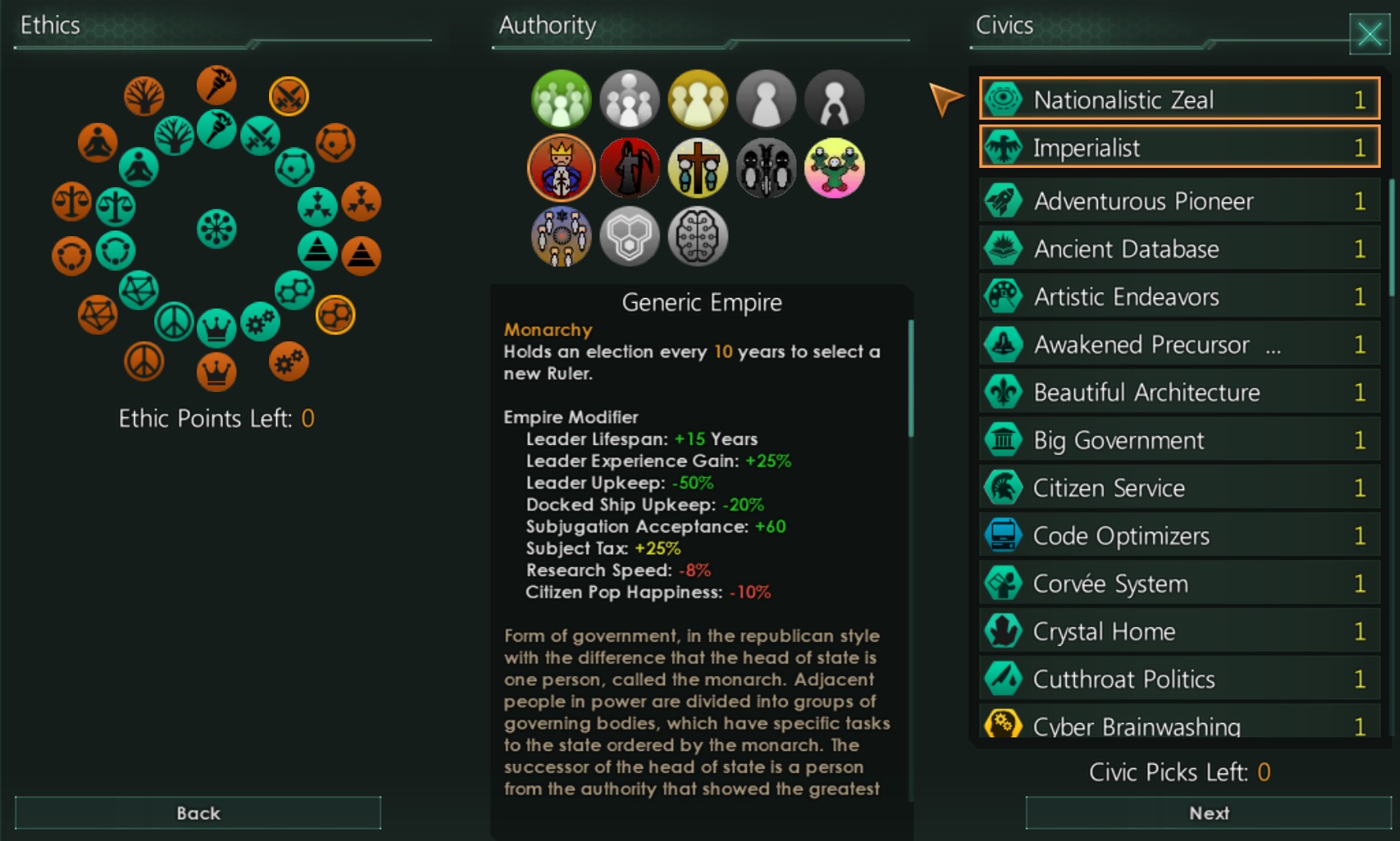 Description:
This is a copy of the modification from here: https://steamcommunity.com/sharedfiles/filedetails/?id=1587217128&searchtext=government
Special thanks to the Author!
I was looking for mod for expanded governments, ethics and civics. So i found Government+ but something was missing. I thought about increase stats for ethics and authoritories. Well they don't give enough power because i haven't seen difference during in gameplay. In the last phase of game when i did compare income resources there was a visible effect but not at begin or middle gameplay.
At the beggining i wanted change some values to better.
During modyfing ethics and discovered files of game it intrested me modding a little bit more. Afterall i decided create re make "Government+" according of my own taste.
This modyfication are changing everything ethics and authorytaries (governments) and some other things like amount of ethics points to use or new decription of governments as well requirements special ethics to pick specified government.
I'm not professional modder, so things like graphic (icons) Currently looks weak in my opinion. More advanced modifiers outside changing basic value or adding new futures like interface or scripting exceeds my knownledge.
P.S
I'm not good from english so i'm sorry for mistakes.
Enjoy, thanks and regards 😉