Ring Home World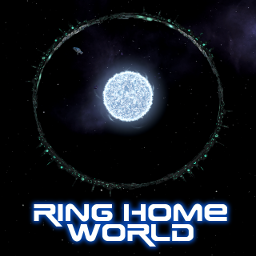 Description:
¡Comienza un nuevo juego con un mundo anillo como mundo de origen, y con preferencia climática por mundos anillo! Compatible con 2.2.
Pasos:
1. Selecciona "Mundo Anillo" como sistema solar inicial.
2. Usa el principio "Diseño Inteligente".
3. Listo para jugar.
* Las secciones deshabitadas del anillo están llenas de ruinas
* La característica "Yacimiento Artificial" permite construir el edificio "Mina Artificial", con producción y mantenimiento equivalente a dos distritos mineros.
* Encuentra civilizaciones primitivas viviendo en el anillo (Dirige una nave cerca de su segmento del anillo y seleccionalo, así podrás ver toda su información).
* Pueden aparecer especies preconcientes en el anillo, las cuales puedes evolucionar sin problemas.
* El anillo tomará la cultura gráfica de tu civilización.
Download
Revisions:
Old revisions of this mod are available below. Click the link to download.