VOICEROID Portraits(yukari, maki, kotonoha sisters and so on) – Updated for 2.2*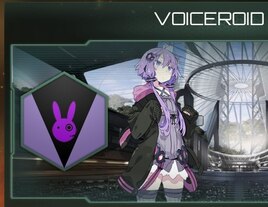 Author:
TheBlueSky
Last revision:
6 Jan at 17:00 UTC
Description:
This mod adds portraits of voiceroid characters like Yuzuki Yukari, Tsurumaki Maki, Kotonoha sisters, Kizuna Akari, Otomachi Una, Tohoku sisters and also adds flags – Yukari's Rabbit Mark.
This mod doesn't add names.
Default name of homeworld is VOICE, maybe you need to change it.
This mod is my first mod, so there might be bugs or the mod doesn't work well.
I update my mod for 2.2*
Thank you verry much for artists of KAWAWII SCGs
blueberry さん
https://www.pixiv.net/member.php?id=156603
かみち さん
http://seiga.nicovideo.jp/seiga/im6815058
からい さん
http://seiga.nicovideo.jp/seiga/im6232152