Dark UI + Extended Vanilla Palette Fix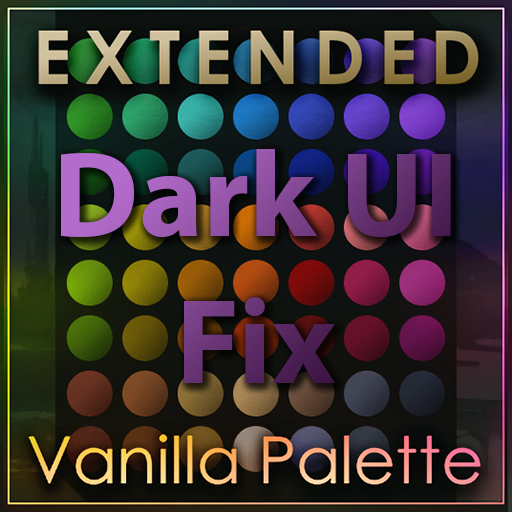 Author:
Gabriel
Last revision:
18 Dec at 20:23 2018 UTC
Description:
• This should be forward and backward compatible with any version of the game.
• Multiplayer, Ironman, and preexisting save-file compatible.
• Incompatible with any other mods that edit the color data or palette UI.
This mod fixes the combatability issues between Dark UI and Extended Vanilla Palette