Pop approval rating / political power fix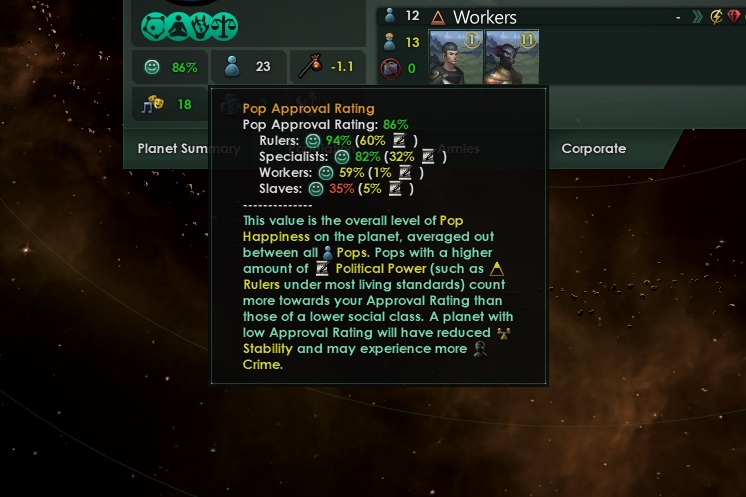 Description:
Fix to pop political power weights affecting pop approval rating calculation.
This fix works only with pops affected by happiness – all pops that don't have happiness (drone, robots, nerve stapled itp.) caused whole new sets of problems and this mod dont solve them, sorry.
For more info check:
https://forum.paradoxplaza.com/forum/index.php?threads/stellaris-pop-political-power-has-problematic-minimum-and-maximum-values.1142801/
https://forum.paradoxplaza.com/forum/index.php?threads/approval-political-power-weighting-math.1138232/