MVG Limited Truce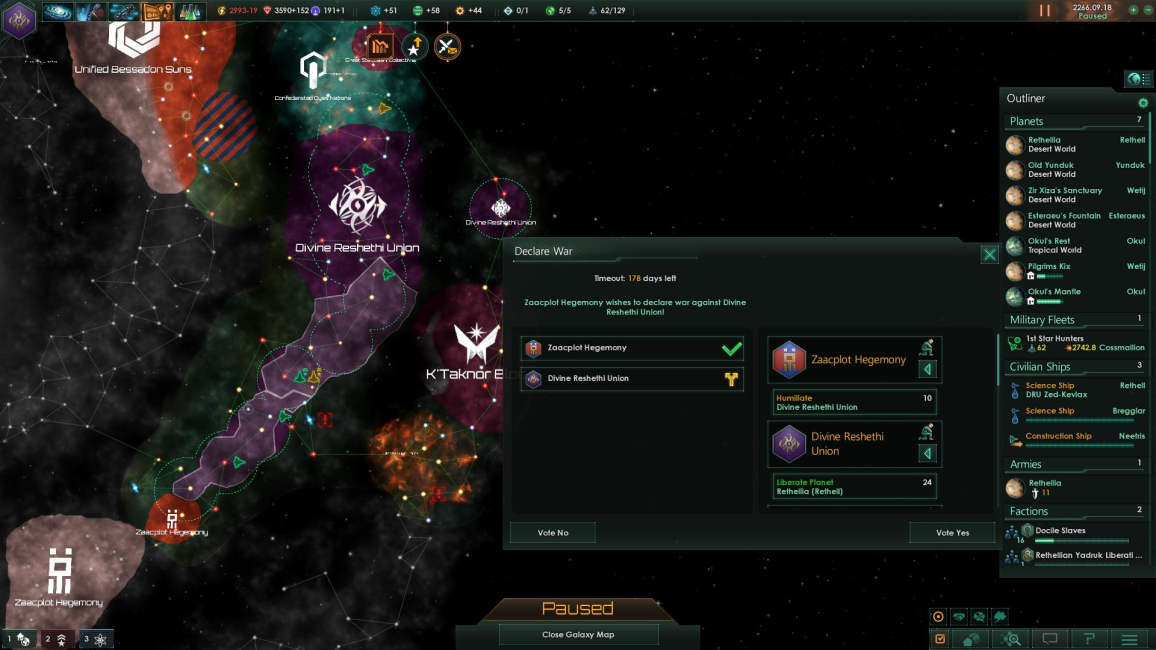 Description:
MisadventuresVG is proud to present… The Limited Truce Mod
This mod has been developed to decrease the time player empires must wait between declaring wars. Under the current system empires have to wait a period of no less than 10 in game years. In mid to late game this can feel like an eternity.
With this mod, the time limit of 10 years for a truce is reduced to only 1 year. This means all empires can declare wars at their leisure with very little time between them. The only reason the 1 year period exists is to allow empires a short cooldown period to regroup before starting the their offensives again.
This mod has been developed to be small, simple able to sit ideally along side other similar mods without interference or patches being required.
Enjoy and if you have any issue please post me a "constructive" comment and I'll look into it.
Current mod support for 2.2.*
MVG Master Mod List:
https://steamcommunity.com/sharedfiles/filedetails/?id=1585303200 – Unlimited Rivalry
https://steamcommunity.com/sharedfiles/filedetails/?id=1585752490 – Unlimited Travel
https://steamcommunity.com/sharedfiles/filedetails/?id=1585783698 – Limited Truce
https://steamcommunity.com/sharedfiles/filedetails/?id=1586111172 – Logical War Exhaustion
https://steamcommunity.com/sharedfiles/filedetails/?id=1586491457 – Logical Population Growth
https://steamcommunity.com/sharedfiles/filedetails/?id=1586837477 – Logical Vassalization
https://steamcommunity.com/sharedfiles/filedetails/?id=1587797614 – Patrol Ship
https://steamcommunity.com/sharedfiles/filedetails/?id=1603524592 – Unlimited Vassal
https://steamcommunity.com/sharedfiles/filedetails/?id=1609676479 – Extended Army