Space Dragons – Ascension Progress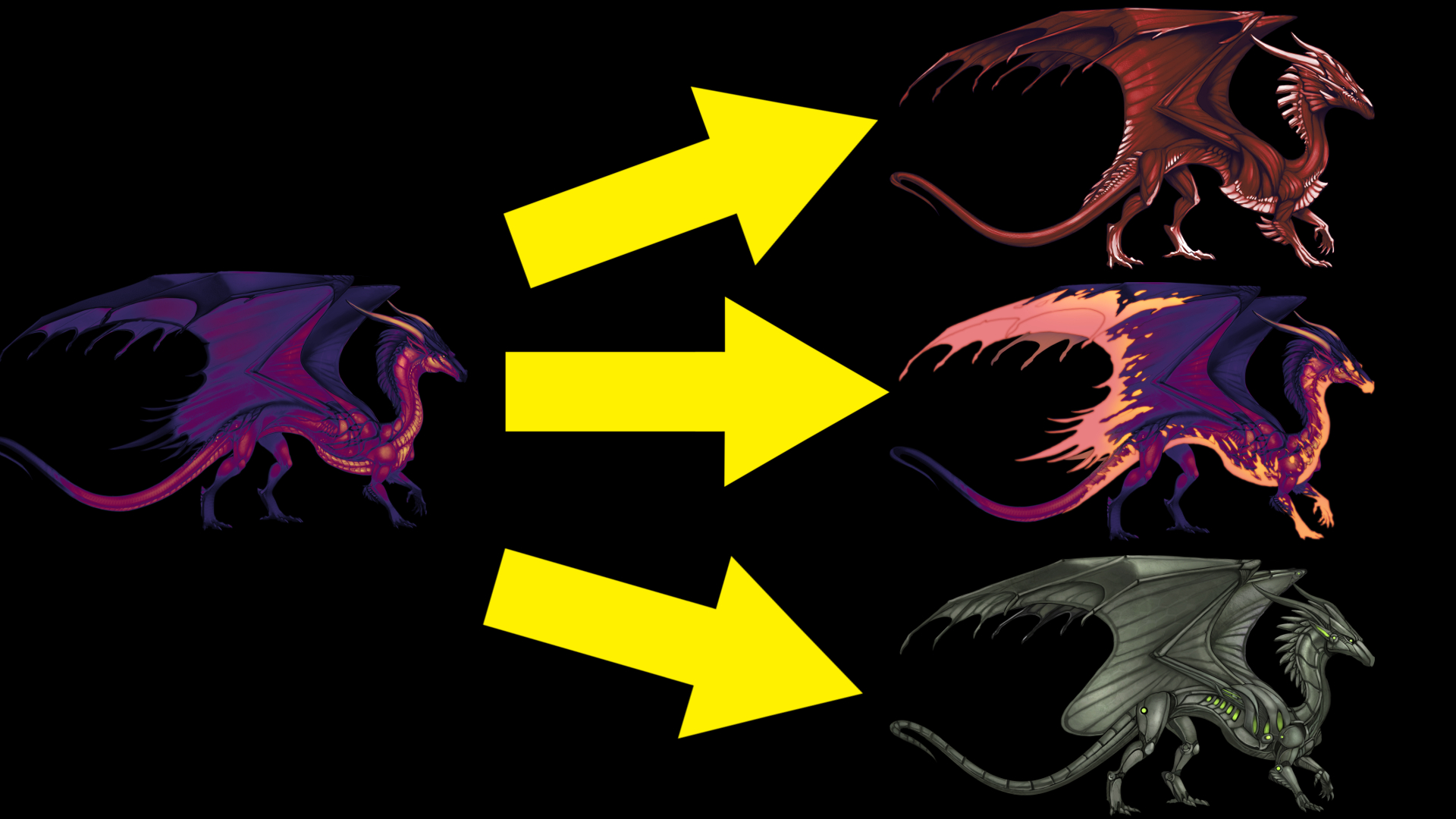 Description:
Bringing dragons to Stellaris
(Although Paradox beat me to it)
Several static dragon portraits made by Adalfyre
http://adalfyre.deviantart.com/
The different portraits available represent the stages of all 3 ascension paths added by utopia. In this version of the mod they can be freely used from the beginning and the mod does not require Utopia to function.
6 Phenotypes, 4 male and 2 female for each ascension variation (except for robotic and evolutionary mastery version which have only 2) for a total of 44 color and texture variations.
If you just want to use a portrait you want or don't own Utopia you can get the selectable version of the portraits instead.
http://steamcommunity.com/sharedfiles/filedetails/?id=945870508
Overwrites:
00_species_classes
utopia_on_action_events
Known Bugs:
– As the dragon portraits are a lot bigger than the usual portraits there are minor clipping issues
– Interaction with the species menu isn't fully tested yet and might have some strange results.
2017-11-28
– Added 3 new female color variations
– Added support for Synthetic Dawn (works with and without the DLC. Location of the robor version of the portraits shifts depending on the DLC to either Machine or Space Dragon)