Machine World Synthetic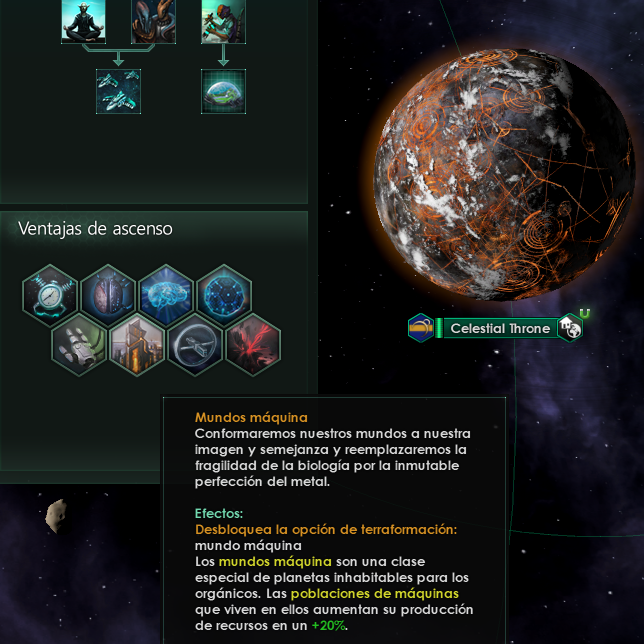 Author:
Palillo
Last revision:
4 Sep at 09:52 2018 UTC
Description:
Machine World ascension perk available for Synthetic Ascended Empires and Driven Assimilator.
Only mods that modify the requirements of Machine world ascension perk or how it works are incompatible. This mod also works with Animated Synthetics Portraits Expanded: Reborn – https://steamcommunity.com/sharedfiles/filedetails/?id=1492025820 – when one starts the game as Synthetic ascended empire.
Version 2.1.*