German Empire Namelist NSC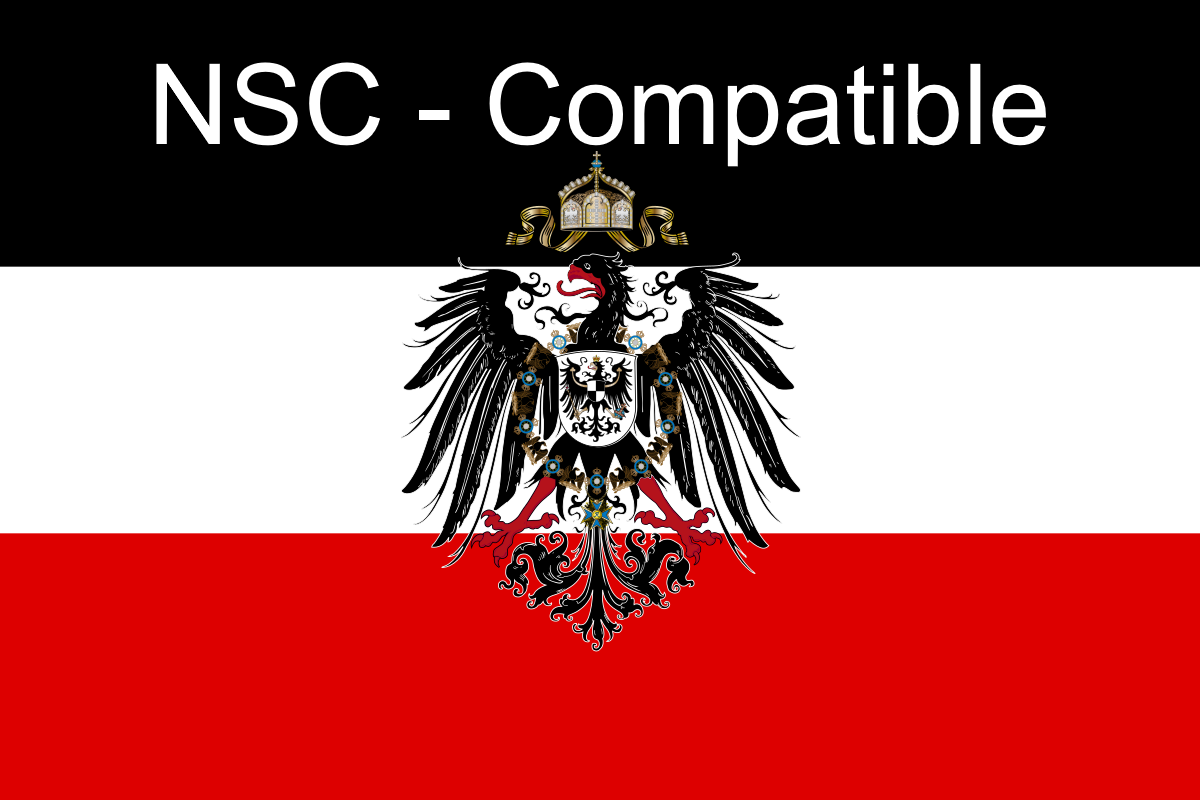 Description:
Hi Folks,
This is a Name List designed for people who want to take the Glory of the Old German Empire to the stars without having to lay out a lore story where the Germans went fully Genocidal on other people. So while the ships and planets are all Germanized, you'll still encounter different leader Names. Warships only carry historic and fictional German Names, Civilian ships are a little more mixed.
+++changelog+++
v.1.0 Released File
v.1.1 Compatibility for 1.9 (also post 2.0)
v.1.2 Compatibility for 2.0
v.1.2.1 Compatibility for 2.0.X
v.1.2.2 fixed Ion-Cannon Naming, added additional Colossus names.
v.1.3.0 Minor Naming Corrections – Fleets and Armies now carrying the correct German numbering Syntax instead of the default English one. Accounted for new Army types too.