Grandpa Richard – Advisor Voice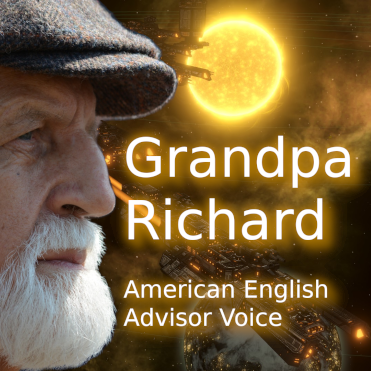 Author:
Fensterbank
Last revision:
6 Dec at 19:59 2018 UTC
Description:
This mod adds a Grandpa Richard as voice in the advisor selection screen.
It's an old wise amerian english speaking advisor.
The notifications are specially recorded for Stellaris and have not been taken from other sources.
The advisor is never automatically selected by empire authorities but it can be chosen at any time in the advisor configuration.
Voice Actor: provoexpress[www.fiverr.com]
Feel free to take a look at my other mods:
Nina – Female German Robotic Advisor Voice
Nina – Female German Advisor Voice
Children of God Empire
And if you really like this mod, I would be incredibly happy if you could prove it by using the buttons.