Animated TOR Eternal Empire Portraits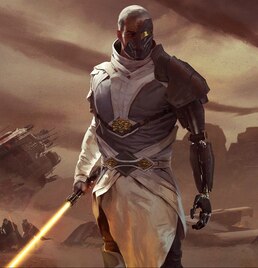 Author:
force728
Last revision:
8 Mar at 04:37 UTC
Description:
This mod adds animated portraits from the Eternal Empire seen in the Kotfe and Kotet expansion pack for Swtor.
Features:
-Animated portraits of Zakuulan Knights, Scions, GEMINI units, etc. (skytroopers are static for now)
-Animated portraits of Valkorion, Arcann, Thexan, Vaylin, and Senya.
-Custom Namelist
-Added the authoritarian cityset from Twink315's Interesting Cities Mod for Zakuul.
-Two lore based civics: Eternal Throne and Knights of Zakuul.
-Custom Flags
-Zakuul starting system.
-Custom modifiers for the planet Zakuul.
-Several Eternal Empire style rooms.
-Prescripted Empire.
Credit
The authoritarian cityset belongs to Twink315's mod Interesting Cities. The full mod is in the link below:
https://steamcommunity.com/sharedfiles/filedetails/?id=817890668&searchtext=Interesting+Cities
Feedback is appreciated.