Hide Fleet Power Updated for 2.2.1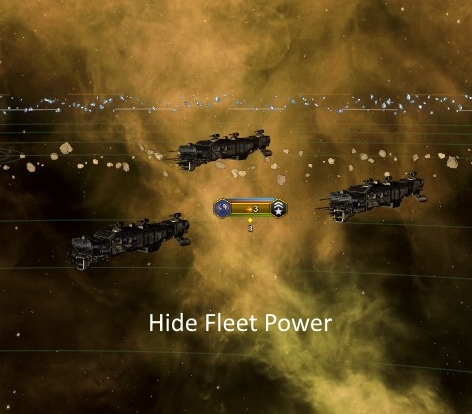 Author:
Larabee
Last revision:
9 Dec at 12:22 2018 UTC
Description:
Compatible with Stellaris 2.2.1
Simple Define tweak that causes Fleet Power/military power of stations and ships to display the number of Ships in a fleet or for stations the central station (1) plus the number of defense stations.
Made this to put some strategy back into stellaris, no more big number crush small number.
There is a couple of ai define tweaks so it will still attack you & other empires, and so the crisis won't be too op.
These defines does not effect the relative fleet power in the diplomacy screen, just the displayed fleet power of indavidual ships, fleets and stations.
Save Compatible.
If you wish to remove from a save unsubscribe or disable the mod in the launcher and you game will shows the military power of vessels and stations.