Planet Cracker Miner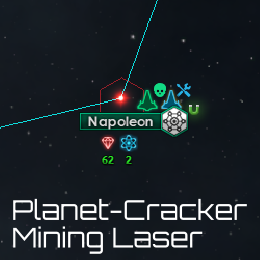 Author:
Ienzo
Last revision:
16 Aug at 10:15 2018 UTC
Description:
Requires Apocalypse DLC.
This is a simple mod that gives mineral deposits to barren planets and moons destroyed by the Planet Cracker Colossus. You can beef up you mineral production slowly this way if you like. Great for use in peacetime!
This is NOT achievement-compatible.
Files modified:
events/planet_destruction_events.txt