Machine & Hive World Ambience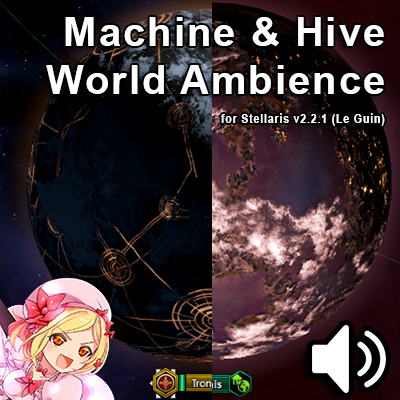 Description:
Simple mod that adds the AI World ambient sounds to Machine Worlds and the Infested World ambient sounds to Hive Worlds, since in the vanilla game these world types have no ambient sounds.
Compatible with achievements.
Update (2018.12.11): Extended the fix to Hive Worlds, squashed some bugs.
Update (2018.12.10): Updated for v2.2.1 (Le Guin). No other changes. A future update will extend this fix to Hive Worlds (thanks to BronzSuru for pointing this out to me).
Download
Revisions:
Old revisions of this mod are available below. Click the link to download.