Buffed Multi Shiptype Fleet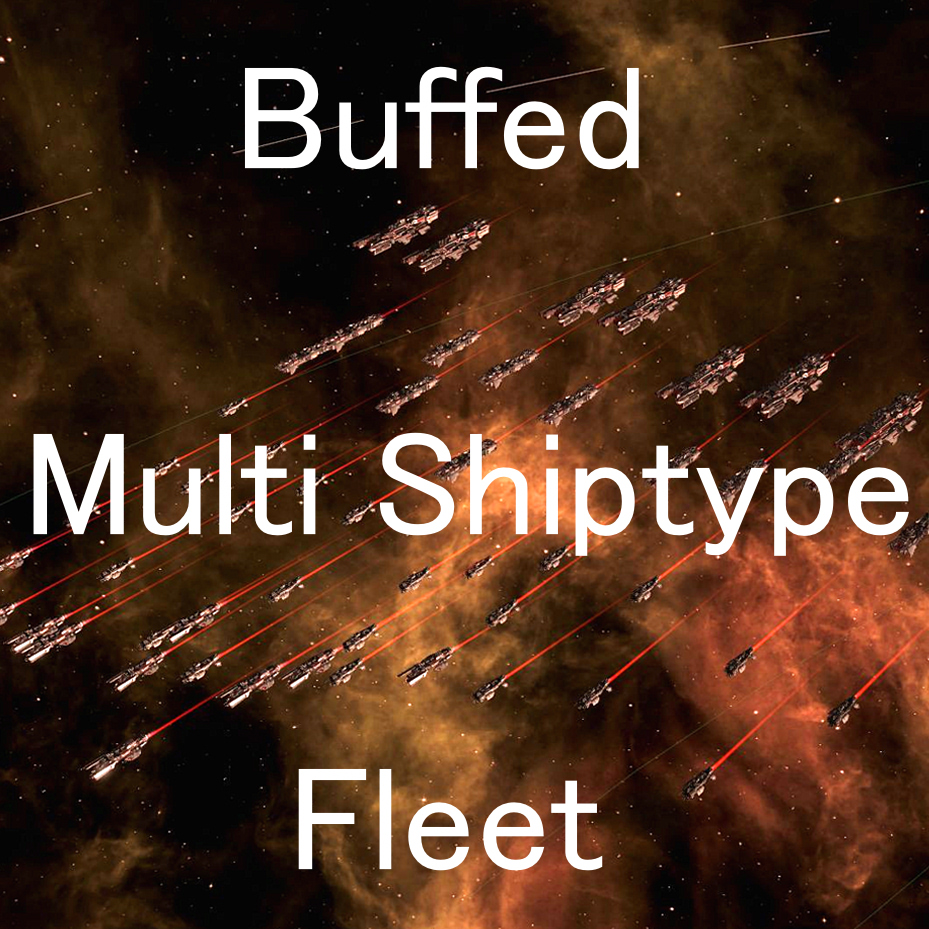 Author:
kaityomoke
Last revision:
13 Oct at 02:35 UTC
Description:
This Mod buffed fleets including multiple ship types.
The bonus got by each ship type included in the fleet is as follows.
Corvette: Sublight Speed + 10%
Destroyer: Chance to Evade +10
Cruiser: Tracking + 10
Battleship: Fire Rate + 10%, Strike Craft Attack Speed + 10%
To get these bonuses, at least 4 Corvettes, 3 destroyers ,3 cruisers, 2 battleships are required for the fleet.
Transports get corvette bonus unconditionally in order to balance with the speed bonus of the fleet.
Star bases and defence platforms get battleship or cruiser bonus when unlock these technology.
Fallen empires, marauders, leviatans, and crises get all bonus unconditionally.
Since this mod does not change vanilla files, it is compatible with all other mods.
このModは複数艦種編成の艦隊にボーナスを与えることで強化します。
各艦種が艦隊に含まれていることで得られるボーナスは以下の通りです。
コルベット: 亜光速度移動速度+10%
駆逐艦: 回避率+10
巡洋艦: 追尾+10
戦艦: 連射レート+10%、軍用機攻撃速度+10%
これらのボーナスを得るには最低でもコルベットは4隻、駆逐艦と巡洋艦は3隻、戦艦は2隻が艦隊に必要です。
輸送艦は艦隊の速度増加とバランスを取るため、無条件でコルベットのボーナスを得ます。
宇宙基地と防衛ステーションは戦艦や巡洋艦の技術を開放した時にそれらのボーナスを得ます。
没落帝国、マローダー、リヴァイアサン、クライシスは無条件ですべてのボーナスを得ます。
このModはバニラのファイルを変更しないため、他のすべてのModと互換性があります。