Bulk Army Recruitment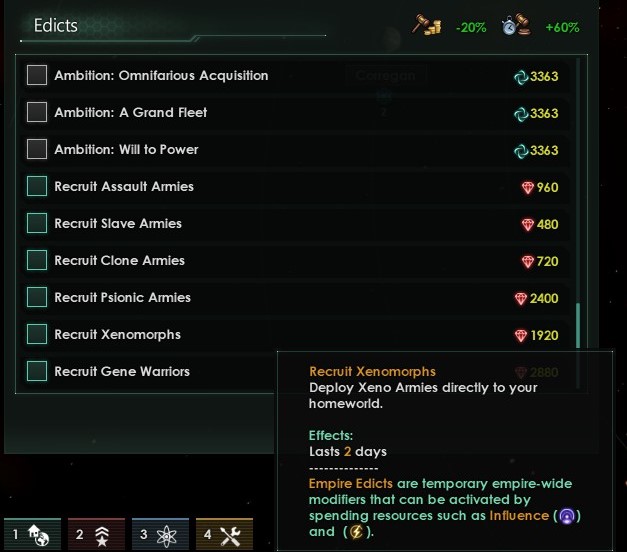 Description:
Simple Mod that allows you to recruit armies via Edicts. Right now the base edict cost is 20% higher than what it would cost to recruit 10 armies of the selected type by hand. The armies will be deployed to your homeworld.
Goal was to give an easy way in the mid-end game to quickly recruit armies without forcing you to pause the game and manually queue a bunch of them up on multple worlds.
The edict availability should map to your empires ability to produce the armies (you can't build clone armies without the tech for clones for instance)
The AI won't use the edict and there are probably some balance issues, but for the most part I think it's relatively ok.