Smaller Tile Pop and Buildings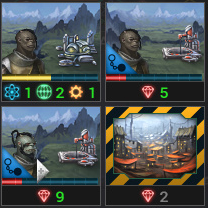 Description:
Smaller Tile Pop and Buildings. Ironman / Achievements Compatible (2.1.*)
Smaller Tile Pop and Buildings
Main Idea:
This mod changes building and pop sprite size in planet tile view.
It make tiles easily recognizable where you have buildings, and where not and pop sprites doesn`t interfere.
I noticed about 75% decision taking speed increase.
This is especially crucial if you play x3 multiplayer and play as Syncretic Evolution.
Files changed: interface/planet_view.gui (only planet_view_module_tiles_entry)
Compatibility:
✅Multi language support
✅Ironman Mode
✅Achievements
✅Save game friendly (Disable Enable mod anytime)
Also compatible with these mods:
Completion:
100% complete.
Best used with:
Universal ModOrganizer [github.com]
Post your feedback in Discussions and Comments.