Cryo Chamber – A Dark Ambient Soundtrack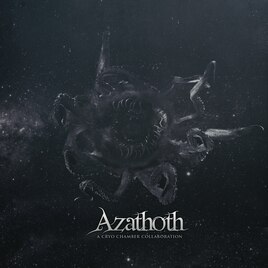 Description:
This mod adds about 8 hours of new music to the in-game soundtrack, drawn from several of Cryo Chamber's multi-artist collaboration tracks.
For those of you who are familiar with my other Stellaris music mods (linked below), this one sounds pretty similar. I would describe the music as understated, atmospheric, space inspired ambient (see the videos above for some examples).
You can use this mod with either (or both) of my other music mods below to create an even bigger, more varied soundtrack:
Apocryphos – A Dark Ambient Soundtrack
https://steamcommunity.com/sharedfiles/filedetails/?id=1430192994
Kammarheit – A Dark, Otherworldy Ambient Soundtrack:
https://steamcommunity.com/sharedfiles/filedetails/?id=1409667987
The vanilla soundtrack is still intact for anyone who wants to keep it – if not, you can easily disable all the vanilla songs in the in-game music player.
I designed this mod with compatibility in mind. I did not change any existing game files to add to the soundtrack. The mod is compatible with every other music mod I've tested it with – at this point I am confident it will be compatible with just about anything. Should also work with ironman and achievments.
The mod will also continue to work after any future patches (same with any other music mod), though I will usually try to update within a few days regardless.
Check Cryo Chamber out on bandcamp if you enjoy the music and want to support the artists: https://cryochamber.bandcamp.com/