16 Ascension Perk Slots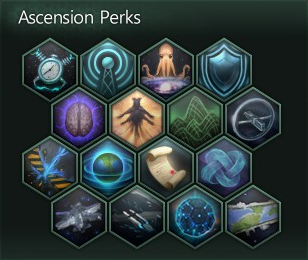 Description:
This mod updates the number of available ascension perks to 16, and adds 8 levels of repeatable tech so that you can unlock all of the slots.
Technical info / compatibility:
This mod should be compatible with any other mod that doesn't alter the traditions view or NGameplay -> ASCENSION_PERKS_SLOTS in defines.
Earlier versions / Beta versions:
All of my mods are available on Github

[github.com]

(eg. in case you want to revert to an earlier version)
TLDR:
Tested version: 2.2.1
Required DLC: None
Ironman compatible: Yes
Achievement compatible: No
Download
Revisions:
Old revisions of this mod are available below. Click the link to download.