Abandoned Habitats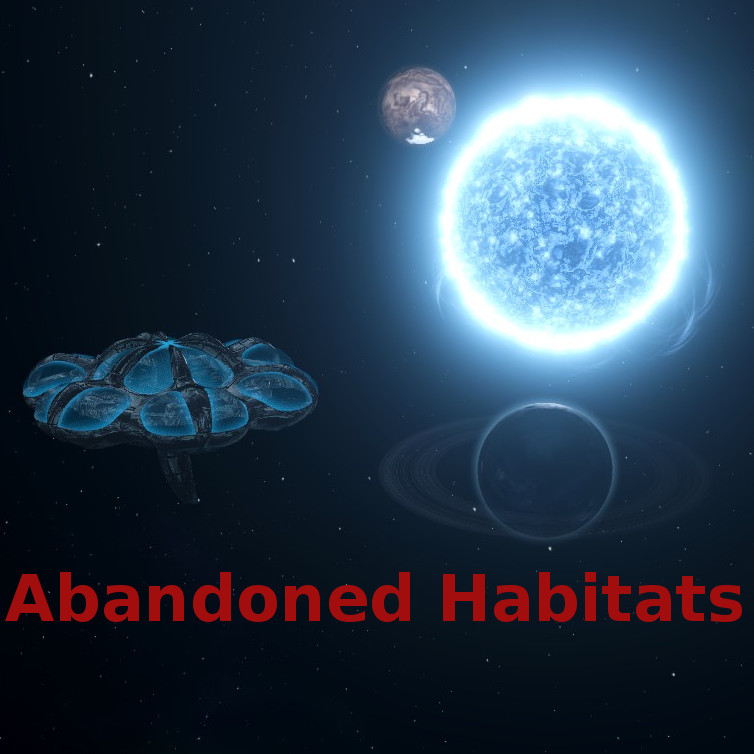 Description:
This simple mod adds abandoned habitats to the galaxy. On game start it will go through every system that isn't hostile, containing megastructure or in starting cluster and will add abandoned habitats to about 1% of the systems (That was approximately 6 habitats per 800-star galaxy for me). They are fully operational and colonizable, but they are filled with blockers expensive to remove.
Compatibility
The mod does not change any vanilla files. It assumes vanila rules are in play, so it might land into modded systems where it doesn't belong. In compliance with Paradox rules, it will do nothing without Utopia DLC and it will also not use Humanoid and Plantoid designs if respective DLCs are not present.
E-begging department:
Buy me a coffee[ko-fi.com]
Patreon[www.patreon.com]
Download
Required DLC:
These DLC should be installed in order to use this item.
Stellaris: Utopia
Revisions:
Old revisions of this mod are available below. Click the link to download.