!Overpowered Civics Start Only Patch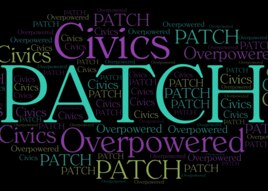 Author:
zulu9812
Last revision:
14 Feb at 09:24 UTC
Description:
This is a very small patch for the Overpowered Civics mod by Edcrab. It sets the civics to only be selectable when creating empires, and not during the game. Should be compatible with just about everything.
Why make this? I consider the Overpowered Civics to be very useful when creating specific, powerful empires – but too overpowered for regular empires. This is especially true because the civics are not gated behind anything, so you could adopt them pretty quickly.