Macross S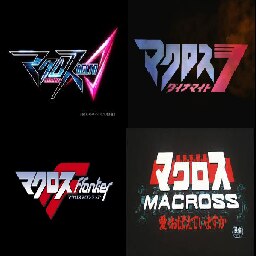 Author:
blitzcat
Last revision:
13 Mar at 02:28 UTC
Description:
*Anyone Welcome who can help me to make mod. Like 3D ships or portraits, If you have send some me, please leave comment
*Please If you find bug or problem. Remain message at the comment or forum. ASAP I fix the problem
This mod adds species, empire, civics, namelists, loading screens, portraits. You can play with TV anime macross factions.
I welcome your concerns and advice. I hope this mode will add variety within the game, fill in the deficiencies, and have a satisfactory balance. If you want to advie, please use Bugs, problems, suggetion part.
Include SDF Macorss~Macross Delta series
Empire & species : 7 countries
civics : start with zentradi, spritia vampire, mind controled servant
traits : 2 species traits, 5 admiral traits, 3 general traits, 5 governor traits
name lists : Zentradi, UNS, Windermere, SABF
loading screens : 15 Macross loading screens added
portraits : 79 UNS portraits & 23 Zentradi portraits & 11 Windermere portraits & 8 Barota portraits&Vanilla Like Zentradi, UNS
ascension perks : 5 acension perks
Tradtions : 4 Tradition trees
Stratigic Resource : Fold Quartz
tech : 18 techs
army : 3 armies
building : 6 buildings
edicts : 12 edicts
Components : 30 components
Weapon : 39 weapons
Ship : 16 Ships
Observation Mission : 2 Missions
It is first upload and I will update more things. For example, spaceships(macross battleship&City ships), weapon(ex)macross cannon, valkiri fighter), more army(It is ready now), more civics, and original events. If you subscribe this mod. you can be satisfied.
http://steamcommunity.com/sharedfiles/filedetails/?id=965695109 <- You play with macross BGM too.
*Tip : If you want to play this mod with other mod(Like gundam mod), I recommend change the Sol' s name like Solar or Sun…etc. It can be help when you multiplay
Also If you want Stand Alone weapon & components
https://steamcommunity.com/sharedfiles/filedetails/?id=1367592694
You use this mod
Just want Portraits and Namelist
https://steamcommunity.com/sharedfiles/filedetails/?id=1555495303
—————————————
2018.12.16
Ver.2.3.0
This version compatible with Leguin 2.2.* versions.
1. Compitable 2.2
-Components, Ships, Buildings, traits, etc. compatible with 2.2
2. Blance Change
-Resource 8 astroid -> 12 resources, research resource astroid 3/3/3 astroid -> 6/6/6 astroid
-Now Edict Galaxy Diva boost various strategic resources. and Walcure uping stability
-Privitsation Tradition effect change
-Ground Ship yard make alloys too
-Fold Quatz is tech. now resources because doesn't work.
3. Some text and bug fix
P.S. I'll update new contents at this week. Like 3 new countries, New portaits etc.
——————————————————–
2018.12.16
Ver 2.4.0 update
1. 3 Country update : SMS, Xaos, Epsilon Foundation. They are faction of frontier and delta.
2. Need Megacorp : Because that megacorps
———————————————————–
2018.12.20
Ver 2.4.1 Balance Patch & Bug Fix
1. Concert Hall, Ground Shipyard, Settled Macross now planet Unique Building (Fixed)
2. Settled macross Produce Dark matter & Nanities 5->1
3. Ground Ship Yard Prodcue Alloys 100->50
———————————————————–
2018.12.26
Ver 2.5.0 Portrait update
1. UNS Vanilla Simillar Portriat update.
————————————————————-
2019.01.06
Ver. 2.6.0 Update
1. Add new description and text.
-planet, start message of SMS, XAOS, Epsilon Foundation
2. New starting system
-SMS has thier own systme. It starts Uroboros(Tropical planet), also has 2 habitat(SMS Main Centre and Supply Centre)
3. SMS now starts tropical planet
————————————————————-
2019.03.13
Ver. 2.7.0 Update
1. Add New Portratit : Windermere Valnilla Like portrait.
2. Add New Empire : Ruled by Sharon Apple UNS(Macross Plus) and Marduk Empire(Macross 2)
-If select ruled by Sharon Apple UNS, Original version UNS doesn't make it.
3. Fix some Text problem.
——————————————————–