EAC: Back to the Drawing Board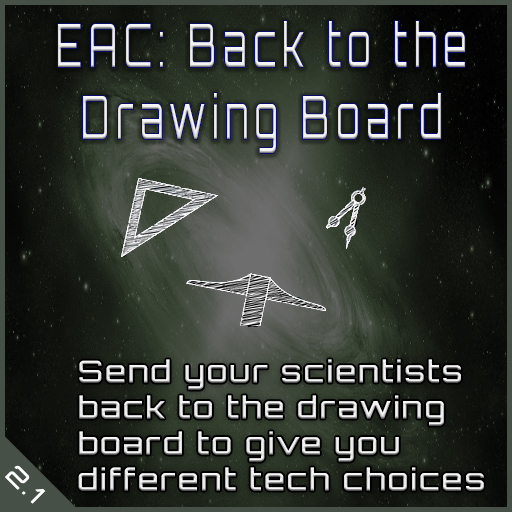 Description:
Don't like the tech choices given to you by your scientists? This mod gives you ten times for each research branch to have them try again.
Compatibility
This mod does not touch any vanilla files so should be comatible with other mods.
Compatible with Stellaris v2.1.* (Niven)
If you like this mod, please come back to rate and favorite.


Without rating this mod it's much harder for others to find it. If you have feedback, please leave it in a comment below.
Our Other Mods
Bugs, Feedback and Suggestions
You can post comments here, in our Steam modding group, or in the Discord channel for my mods[discord.gg]. I take all constructive feedback and suggestions seriously.
Thanks to the Stellaris User Mod forum and the Discord Modding Den for all the help and support.
[discord.gg]