Space Undead Mod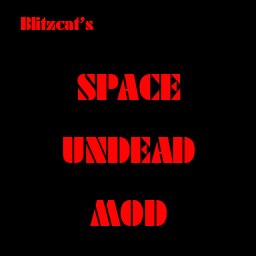 Author:
blitzcat
Last revision:
18 Dec at 01:20 2018 UTC
Description:
If you subscribe this mod, You can play Zombies.
This mod has 27 traits, 2 civics, 1 namelist and 1 country.
Zombie empires aren't nomally pumping up their pops. Just only raiding other empire and abduct enemis pops.
——————————————————————————————–
It is for a advanced player and you have a little of preparing
1. Select Hive Mind and 2 Civics. Zombie and Wandering Mass
-Zombie makes assimiliation Citizen rights.
-Wandering Mass makes raiding other empire of pre FTL civilization
2. You take 27 added traits
-Yellow traits are Origin of Zombie. You only select one of them
-Green need your choice. It is a opposite traits. Just only one of two select
-Purple is normal trait. You can take Nazi zombies or warmhearted and etc.
3. When you complete to select. Now you start and take ascension perk Mastery Evolution. It needs to assimilate other species to zombie.
4. Other way, You just prescripted country, Space Zombie. and starting no. 3
P.S. I recommend Fungoid portraits. That really looks like Zombie.
P.S.2. PriFTL civilization X 5.0 is helpful to you
P.S.3. If you want to more easy version. you select breeding possible traits. It is useful.
——————————————————————————————–
Namelist is like this
ships name : zombie movie
planet name : zombie novel, game
ship class : zombie movie's director and writers name.
leader's name : special zombies
——————————————————————————————-
Trait namelist
Origin of Zombie(Yellow background and Black) : Radioactive, Germ, Virus, Voodoo, Black Magic, Spore, Microwave, Helminth, Chemical Gas, Jiangshi, Nanobot
Opposite(Green background and Black) : Rotten<->Mummy, Living Moster<->Dead Monster, Mutant<->Static, Enhanced<->Weakened(Sight, Smelling, Hearing), Hungry<->Free Food, Blocked<->Apathetical
Normal(Purple background and Black) : NaziZombie, Breeding Possible, Polluted, Warm Hearted
——————————————————————————————-
2018.07.12
Ver. 1.1 update
1. Fix and change war claim and diplomatic action
-Now zombies are using one claim. Hunger.
-When zombie met other species empire. They hanve -1000 dipolmatic penalty.
2. Zombie's government name is Dead mans' Society.
3. Add private special starting message for zombie
__________________________
2018.07.15
Ver.1.1.1 Hot Fix
1. AI doesn't select zombie's traits naturally. Only you make countries they have that traits.
-It is hard choice. I want to When Zombie civic select Ai takes Zombie mod traits. but this is impossible to make it.
2. Change Jiangshi Traits effect
-Now Jiangshi traits army build speed up 30% and cost -30%
__________________________________
2018.09.19
Ver. 1.2 Update
1. It doesn't need Apocalpyse DLC Anymore. It just only need Utopia
2.If you want prescripted country.You need Free DLC Anniversary Portrait pack
——————————————————————
2018.11.09
Ver. 1.3 update
1. Now zombie use seperate bombardment stance : Divouring. It is diffrent before version. It doesn't need minimal pop limit. It takes enemy's all pops
————————————————————–
2018.12.18
Ver. 1.4 update
1. Compatible with 2.2 Le guin
2.Some traits changed
-breedpossible, food free, hungry, chemical gas, blackmagic, micro wave, nanobot, spore, voodoo, radioactive
3. Some traits add new modifire
-New resources add, like comsumor's good, rare crystal, exotic gas, alloys….etc
If you have any problem or suggetion. Please leave your comments