Improved Fonts & Text v1.01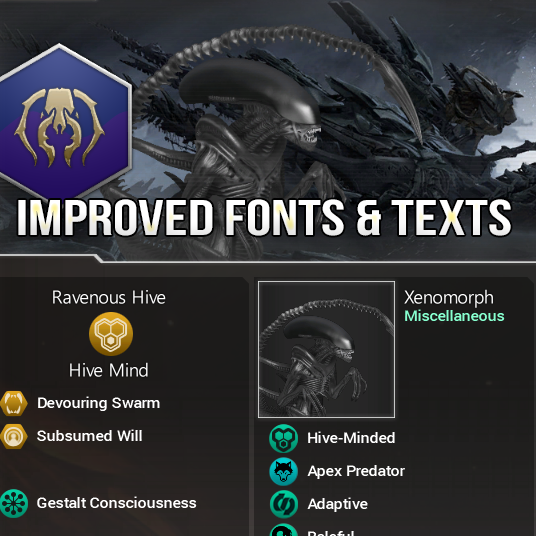 Description:
Font & Text Changes:
I found the UI fuzzy and quite difficult to read, especially at 1440p, downscaling when recording makes it even worse. I have designed this mod to be used with UI Overhaul 1080p Plus and DarkUI but they are not required and it should work fine at 1080p normal UI.
Compatible with Achievements, Ironman & Stellaris Update 2.0.*
Incompatible with Mods that change Fonts, should be ok with all other mods.
MOD NO LONGER SUPPORTED
– Feel free to use this mod and its material, please provide credit for previous authors, as listed below, who's work this mod is based off.
Font changes.
Text size increased.
This mod is an amalgamation of several mods. Special mention and thanks goes to:
Discord Link https://discord.gg/7NjzD5v