Viskal:CALVAR 2.0 (Animated) (2.1.1!)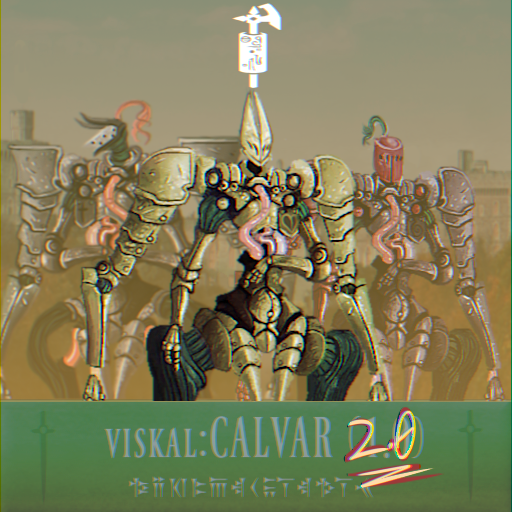 Description:
This mod includes a animated, and voiced biomechanical knight species to your game! Inspired by games such as infinity blade, Half life 2, and Mount and blade:Warband. This is for those who wish to add a sense of nobility and pride
to their aliens, Or for those who wish to experience a dark future of unending war..
This is my second mod for stellaris, This was originally a update for the original viskal mod, but the design became too different from the original to be considered a update. so here we are!~
What does this mod include?
A new race under the "Biosynth" Family.
Three unique portraits!
A flag!
Voiced! (new voices coming in 1.2 update)
Updates!:
1.0- Inital release
2.0-Aesthetic update with new models! now there are FIVE.
Lore: The sister race to the original viskal, the CALVAR are a more chivalrous, and generous species. far more level-headed and less warrior-oriented. Calvar architecture and technology resembles many of other races' dark ages. but with a bio-synthetic twist to it. They now sprawl out of Iphinoe to escape their dying planet, and the race they used to call themselves apart of..
This mod does NOT need any of stellaris' Expansion packs or other DLC to work, the base game should do more than enough!~